Indian wrestler Manju Kumari wins bronze medal after crushing Ukraine's Ilona Prokopevniuk 2-0 in the women's 59 kg category on Thursday and India receives its second medal at the World Junior Wrestling Championships in Tampere, Finland.
Devendra Jhajharia, Sardar Singh suggested for Khel Ratna Award
Former wrestler Kumari reached the quarter-finals with a 5-1 victory over Bulgarian Aleksandrina Nikolaeva Kashinova in the pre-quarter-final bout. Though a 10-0 defeating to Japan's Yuzuru Kumano in the quarter-last implied that Kumari's odds of making it to the bronze award session depended on Kumano achieving the last.
Strangely, Prokopevniuk had lost to Kumano in the semi-last, which thusly likewise enabled Kumari to meet all requirements for the repechage round. In her repechage session, Kumari went ahead to overwhelm Canada's Tianna Grace Kennett 4-0.
In the other ladies' occasions in the Championships, Divya Tomar lost the repechage session to Fatme Ibraimova Mandeva of Bulgaria, 2-2, in the 44 kg classification. Tomar had lost the capability round to Japan's Manami Ueno 10-0, however achieved the repechage round after Ueno achieved the last of the occasion class.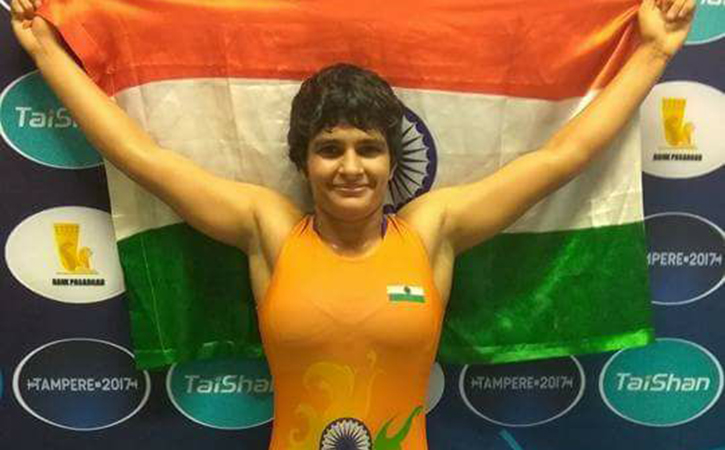 Made the most of every opportunity: Yuki Bhambri
Nandini Bajirao Salokhe bowed out of the 51 kg classification in the wake of losing her quarter-last to Bolor Erdene Bat Orshikh of Mongolia, 10-4. Also, in conclusion, Pooja Devi lost in the pre-quarter-last round to Germany's Theresa Elisa Edfelder 6-3.