Ingredients Of Mango And Peach White Iced Tea
10 glasses of purified water
5-6 of white tea bags
2 peaches
1 cup of mango
1 tbsp honey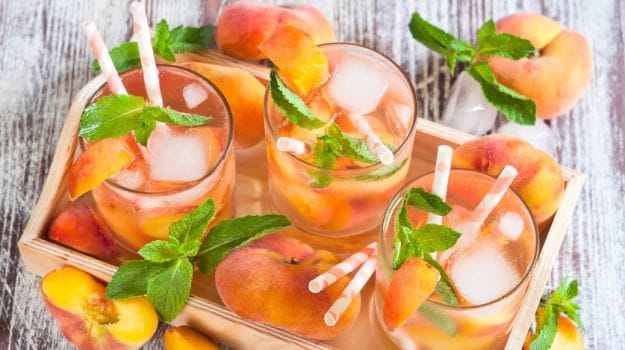 How to Make Mango and Peach White Iced Tea
Take large saucepan, put water in it.
Use white tea bags in saucepan for about 7 minutes. Later, shift tea to a mixing bowl. Permit the tea to get cool for 30 minutes
Combine chopped peaches, mango and honey.
Later, move the fruits to a big bowl, add the cooled tea into the bowl.
Mix it well. Place it in the refrigerator