Ingredients:-
Makhane – 2 cups
Milk – 1/2 kg
Sugar – 2 teaspoons
Desi ghee-2 spoons
Almonds, cashews, dried coconut (raisins), raisins
EggLess chocolate Mousse
Method :-
Heat the ghee in the pan and fry them in the ground, fry them in the plate and cool down.
Take a rough coat when cold. Let the milk boil when the milk is boiled, put the mashed pot in it, cook it and add sugar.
Keep cooking until thickened. When the milk becomes thick, add almonds, dried coconut, cashew nuts and raisins in it.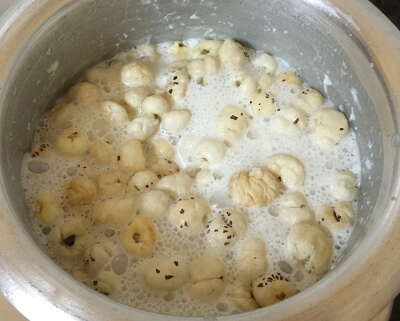 Achari Paneer Tikka Recipe!
If desired, it can also keep it in the fridge for cooling.