Switzerland is known for many things, from snow-capped mountains to Swiss chocolates, there is no dearth of reasons why one must visit the magical place.
Pokemon Go game lovers collected at Yokohama festival by becoming giant Pikachus
Ace bollywood Director Late Shri Yash Chopra, has shot so many movies like Dilwale Dulhaniya Le Jaaenge, a song of Chaandani, Darr, some parts of Mohabbatein and DTP and many more in this beautiful country.
The cherry on the cake thing is that Switzerland has one more attraction now; it has officially opened the world's 'longest' suspension bridge.
The 494m-long pedestrian hanging bridge is perfect for hikers and for wanderers who love to explore nature at its best. But, it is not for the faint-hearted or for those who are height phobic. The adventurous walk down the 'Europabruecke' bridge, connecting Grächen and Zermatt, is at a "dizzying height", according to the locals.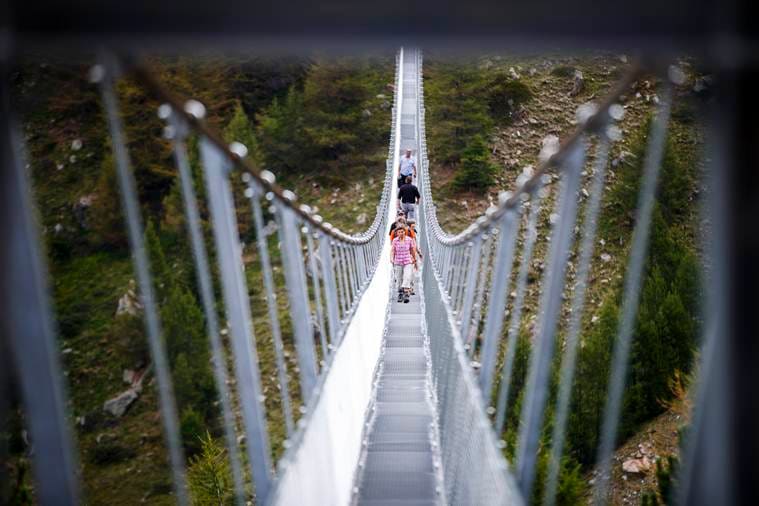 The bridge is located along the Europaweg trail, it offers views of the Matterhorn, Weisshorn and the Bernese Alps mountains. The bridge also provides an opportunity for travellers to witness the highest mountains in Switzerland the Dom (4,545m).
However, along with breathtaking view, it could literally make people go Spellbound. "The path runs between 1,600m and 2,200m above sea level and high above the deepest cut valley in Switzerland," the tourism board added.
The newly inaugurated 'Europabruecke' replaced a similar bridge that was closed in 2010 after it was damaged due to rockfall.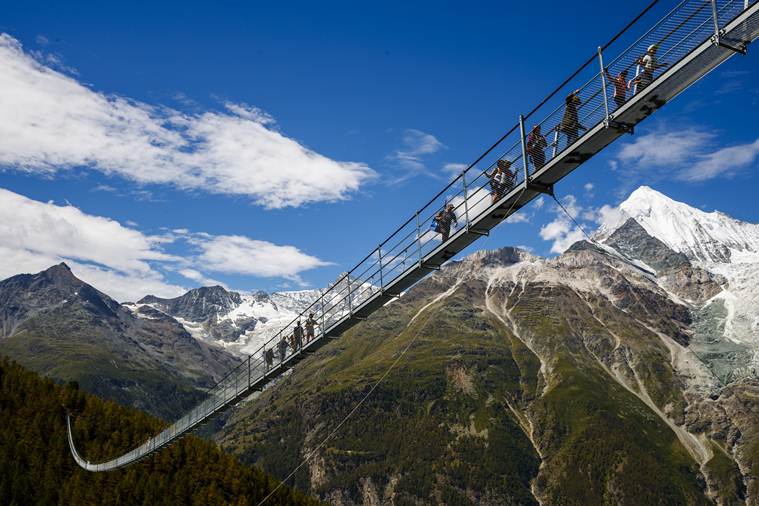 Though the board pegged it as the 'longest' bridge in the world, hanging at a heady height of 85m above the Grabengufer ravine, it is not the highest one, hanging from scary heights. A 405m bridge in Reutte, Austria hangs 110m higher. Not to forget the deadly glass-bottom bridges in China's Guizhou province.
Built by the Swiss Rope it was erected in just 10 weeks! The company has installed a special damping system to minimize the swinging effect. The carrying ropes and cables, supports the suspended bridge that is just 2ft wide, and weighs about 8 tones.
Endangered handfish may be protected by beer bottles
So until the next time, whenever you are planning a trip, you should plan a trip to the magnificent Swiss Alps, don't forget to include this hiking route along the world's 'longest' bridge.