Ingredients-
800 gms – lemon
150 gms – salt
3/4 spoon – turmeric powder
2.5 tsp Red Chilly Powder
1.5 teaspoon whole cumin seeds
1.5 teaspoon fenugreek seeds 1 teaspoon
Mustard seeds
Ginger 1/2 teaspoon
Asafoetida powder
2 cups sugar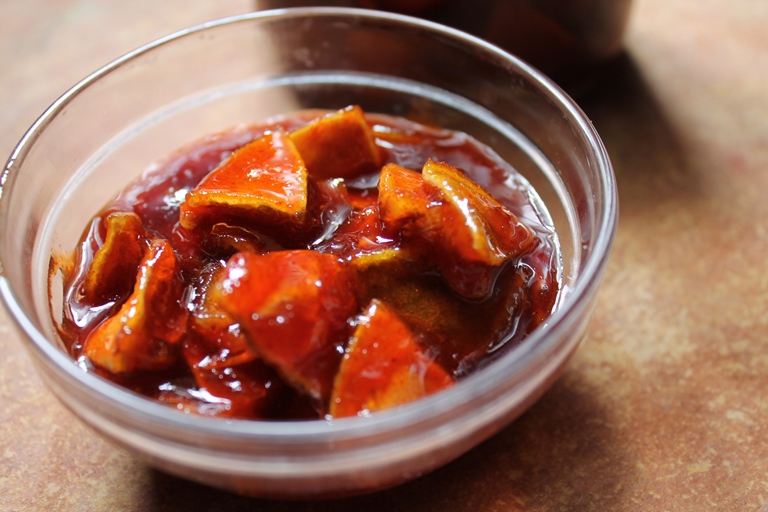 Eggless Coffee Cupcakes Recipe
Method –
Wash lemon and wash it with cloth. There should be no moisture on lemon at all. Then make small pieces of lemon.
In a vessel, wait until cumin seeds, asafetida and mustard are light brown. After that, grind it into a mixer and make powder.
Then add salt, turmeric, asafoetida, 1.5 teaspoon lemon juice and pies spices together in a jar and mix lemon pieces together.
After that, cover the jar for about one month so that the lemon peel becomes soft.
Shake the jar once a day, so that salt can be found well. After a month when the lemon peel becomes soft, add sugar and ginger ginger to it.
Then put the jar's mouth on a cloth and keep it in the sun for a few hours. Do this for a few weeks, until the sugar dissolves and the syrup does not thicken. Lemon pickle will be ready in a few weeks.