One of the hottest tourist spots in Rajasthan, Jaipur which is famously known as 'Pink City' is has several enchanting spots to relish along with beautiful gardens to have a peaceful time. The stunning 'Vidhyadhar garden' is one of the well conserved gardens of the city which gives an immense sense of relief because of its magnificent eye catching view. The garden was made in the memory of Vidhyadhar Bhattacharya in the year 1988. He is the chief architect to Maharaja Sawai Jai Singh who designed the Jaipur city in a classy and admirable way.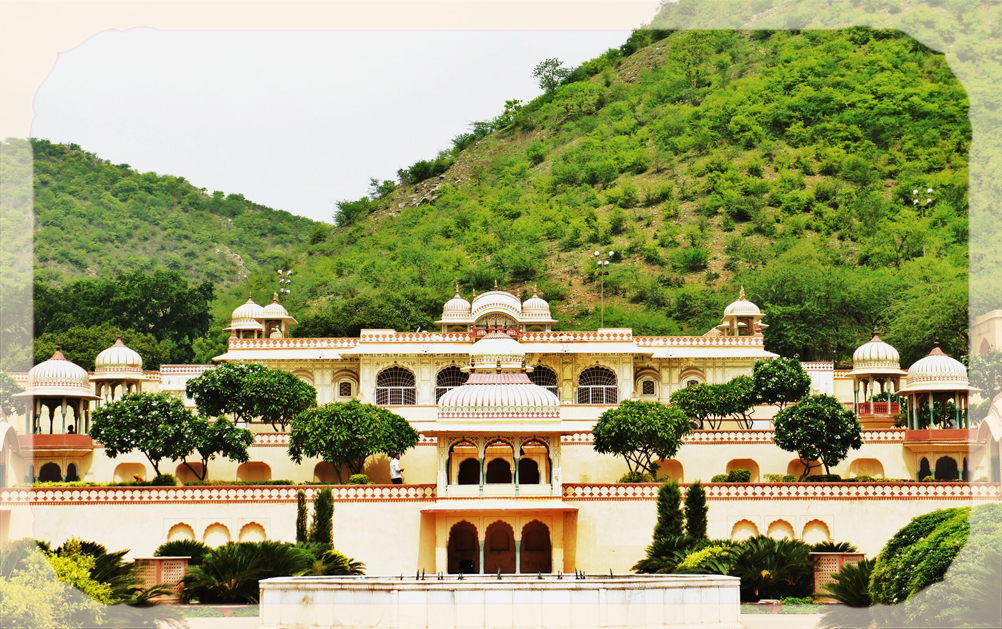 Rajasthan: Explore This Majestic Fort To Experience Light And Sound Show
The architecture of the garden is planned according to the ancient script of 'Shilpa Shastra', which highlights both Hindu and Mughal cultures in its architecture. The garden is surrounded by the hills and therefore is totally a visual treat for the visitors with its amazing artwork done on the walls and roofs of the pavilions and galleries.
This place is located on the Jaipur-Agra highway near Sisodiya Rani Ka Bagh. The distance of Vidhyadhar gardens is about 15 km from Jaipur Airport and 8 km from the railway station.

Visit Lake Hillier To Experience Pink Water Of Lake
The walls of the garden are decorated with magnificent lattice, mirror artwork and images from the life of Lord Krishna are imposed on the walls to give divine look and feel to the garden. Dancing peacocks, fountains and fresh greenery make the place worthy to visit.