You all know about the famous villains of Indian cinema till now, but do you know about their children. Today, we are going to meet you with the sons of those villains.
See What Advise Bhaichung Bhutia Gave To Pee Cee?
MB Shetty and Rohit Shetty- The famous villain of many of the Bollywood old films, MB Shetty was also a stuntman, action choreographer. But do you know who is his son?One of the leading film directors Rohit Shetty who has made many big films is the son of MB Shetty.
Shakti Kapoor and Siddhanth Kapoor-
One of the most famous Bollywood villains Shakti Kapoor had a different identity in Bollywood. His son is Siddhanth Kapoor who is an actor. Siddhanth began his career as a Radio Jockey.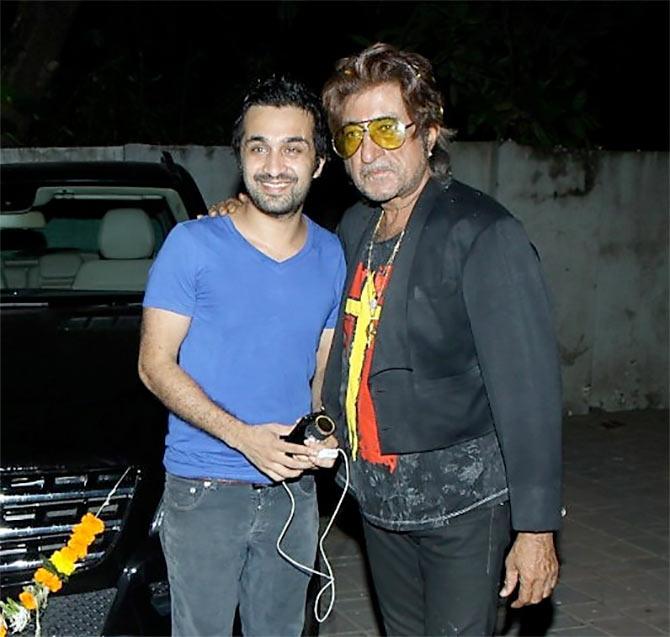 Amjad Khan and Shadab Khan-
Amjad Khan who played the role of Gabbar in the classic Bollywood movie 'Sholay' made this powerful role as his identity. Apart from this, he has done a role of villain in many more films. His son's name is Shadab Khan who is also an actor.
See The Epic Comment By Sagarika Ghatge To Indian Cricketer Yuvraj Singh!
4. Ranjeet and Chiranjeev-
Bollywood's villain Ranjeet whose name is also Ranjeet in most of the movies was always praised for his great acting skills. His son's name is Chiranjeev who is a Formula One race driver.