Dusshera festival is commemorated by Hindu people all over India with immense fervor and passion. This day marks the significance of Lord Rama.
Significance of Shraddh Paksh
This day marks the killing of ten headed evil spirit king Ravana by Lord Rama. He issued the throne of his empire Lanka to his brother Vibhishana.  From that day, Vijaya Dashmi is believed to be lucky and celebratory by the Indian people. It is commemorated to mark the triumph of Great over wickedness .
Indians celebrate this day in their own style. The festival of Dusshera is famous in Mysore. In some places, people celebrate this day by involving in public processions, taking part in Ram Lila and preparing Ravan for its Dahan. Apart from it, preparing buffet and busting crackers are also considered important for Dusshera festival. In few areas of India, exhibitions are also setup for this festival.
Dusshera festival is commemorated on the tenth day of Navratri. Several oeople  appear in parade and utters the importance of Lord Rama and perform the whole Rama-Ravana war on the roads.  The war is celebrated to tell people of the actuality that reality always wins and encourage them to chase the way of dharma.
Dussehra represents the take-over of good over wickedness. People believe this day as an lucky. After setting the statue of Ravana on fire along with his son Meghanad and brother Kumbhkarana on the Dusshera day, people purely denotes the rule of goodness and kindness is on top of all kind of influence.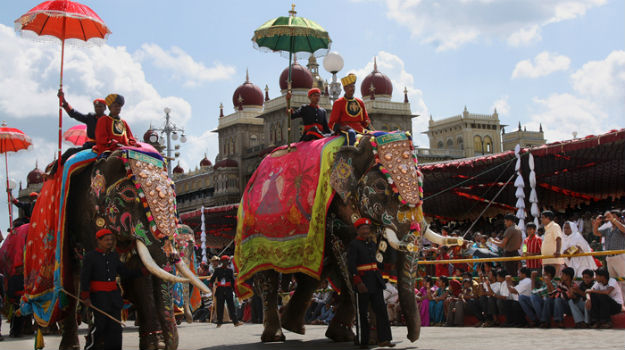 Know about the significance of Karwa Chauth
Since Lord Rama clashed with Ravana for about ten days, from that day till now the day of his triumph is celebrated which is known as Vijaya Dashmi.