Kasol is a village in Himachal Pradesh, northern India. It is situated in Parvati Valley, on the banks of the Parvati River, on the way between Bhuntar to Manikaran. It is located 42 km east of Kullu at the height of 1640 meters. It is popular with tourists many of whom also visit nearby village of Tosh. Beautiful places are often hidden away in the most easily accessible of places. To those of us with less money than enthusiasm,Himachal is like a gift from God.
Best Sunset Destinations around the World
To escape from the stresses of a mundane life, Parvati Valley in Himachal is one of the most beautiful destinations in the world. Starting at the confluence of River Parvati and River Beas, the valley is famous for its pretty as a picture coniferous forests and crystal clear mountain streams. Nestled in these sylvan hills is the charming village of Kasol. Resplendent in natural beauty, Kasol is fast emerging as a hub for backpackers, trekkers and nature lovers. It is yet to be ruined by commercialization. Here is a list of things you must do in Kasol.
Tosh
Treacherous roads, a hippie culture and some stunning sceneries â?? this is what makes up Tosh. This little village tucked in the Himachal offers on-going treakers pretty pastoral scenes and calming views. Gurdwara Manikaran Sahib, a mere 20-min drive from Kasol, which is also popular for its hot springs, should also be visited when near Tosh. The architecture of wooden houses, with simple designs and bright colours also add a lot to the beauty of this pristine Himalayan village.
Malana
If you are up to some adventure, sightseeing and understand the traditions of the local inhabitants, a visit to this small village is a blessing in disguise.
Famous for its cultivation of Malana cream, a quality of Hash, the village is about 5 – 6 hours of trek away from Kasol. Hiring a local guide is the best way to enjoy the serene surroundings and unique way of living of the village.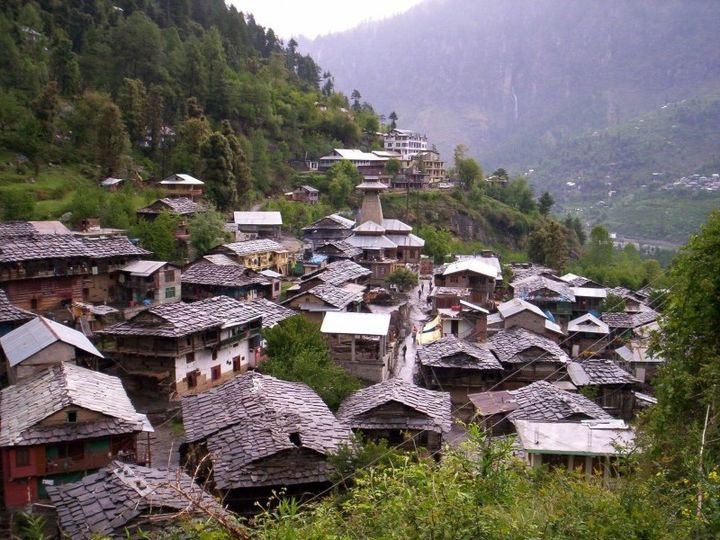 Manikaran Gurudwara
Located hardly 15 minutes from Kasol, Manikaran Gurudwara lies deftly on the banks of Parvati River. It serves as a major pilgrim center for Hindus and Sikhs.
Th eplace apart from gurudwara also houses many temples dedicated to Lord Rama, Vishnu and Krishna. Sitting in the lap of spellbinding backdrop of mountains, this place is also known for its hot water spring where a Geothermal Energy Plant is set up on the experimental basis.
Kheer Ganga
Kheerganga is a a must do when in Kasol or Manali , India. Kasol, located in the state of Himachal Pradesh is the hippie paradise with the weed growing freely everywhere.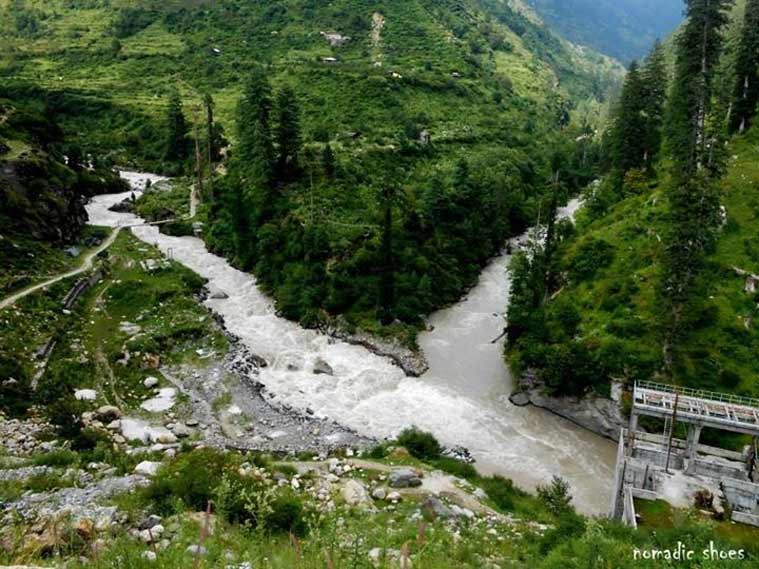 Trekking and Rock Climbing
A trip to a hill station is basically incomplete without some adventure. And when it comes to Kasol, the place is full many trekking paths defined as easy to difficult and dangerous.
With a perfect weather, one can enjoy a short trek of half an hour to Village Chalaal or a slightly longer trip to Pulga Village. Tosh and Kheer Ganga are the two places where you can feel an adrenaline rush through your veins while trekking. Kasol also serves a base for Youth Association of Hostel camps in India that organizes trek and rock climbing trips.
Parvati River
An ideal place for relaxing, one can also indulge in some nerve wracking activities like river rafting. Another option there is to laze around and spend your time trout fishing.
In fact it is considered as a best place for angling. One need to acquire a special permission for fishing here.