Kashmir: At Least Two militants died in a violence that took place between security forces and militants in Pulwama districts of Jammu and Kashmir on Sunday.
RSS worker murder : BJP demands shutdown in Thiruvananthapuram; 3 people…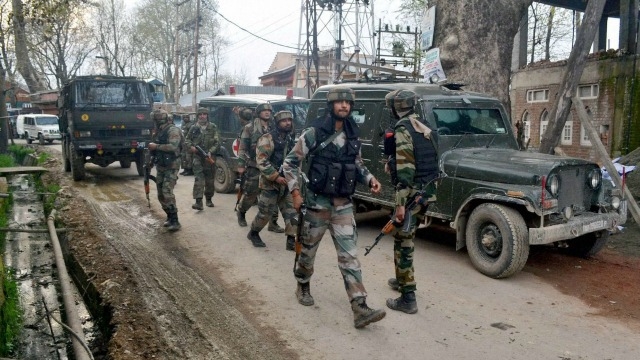 The reports revealed that Tahab area has been seized and search operation is on. The internet services in the areas have also been blocked.
As per the police officials, they got information on Saturday night about the existence of terrorists in the area.  The militants have not been found and group affiliation of the dead terrorists has not been determined yet.
Jammu and Kashmir DGP SP Vaid stated, "Initial reports indicate they are from Hizb-ul-Mujahideen." An SLR and an INSAS rifle have been found from the area.
Commander of 12 Rashtriya Rifles, Harbir Singh asserted, "The terrorists used to fear officers and politicians."
The police sources revealed that the terrorists were found as Irfan Sheikh and Abid. Though, this could not be separately checked.
PM Modi To Visit Assam To Analyze Flood Situation
Since few days, Kashmir is facing a bigger number of terrorist attacks. The terrorists attacked an Army patrol in Shopian district of Srinagar on Thursday.