Kashmir: Army personnel wounded on Friday night following terrorist assaulted an Indian army camp in forest area of Kalaroose, Kupwara region of north Kashmir. Security officials further stated that, a group of terrorist believed to be infiltrated, assaulted army's 41 RR (Rashtriya Rifle) headquarter camp which is situated in upper belt of Kalaroose forest along LoC.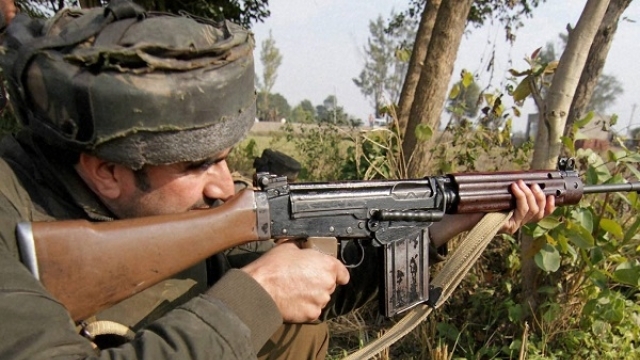 JD(U) set to join NDA, Modi govt: CM Nitish Kumar
Gun fire continued on the RR headquarters for around 10 minutes. The troops strike back, resulting in a brief clash. Throughout the occurrence, a jawan of 21 J&K Rifles wounded and has been admitted to military hospital, Drugmulla.
Moreover 41 RR, the camp also houses troopers of other units counting 21 J&k Rifles. Officials further added that soon following assault, security forces introduced a massive man hunt with the help of reinforcement of Para commandos on all sides.
Areas that have been cordoned comprise upper belt of Kalaroose forests and Kunnad, Kani Behak, Manigah, Chat forest areas of Batpora Haihama. This assault approaches only three days before of 15 August, marking 70th Independence Day of India.