Typhoon Harvey wreaks havoc in US state of Texas and other areas since few days that badly affected over 100,000 Indian as well as Americans residing there. As per the reports, nearly Two Indian students who were rescued on Saturday are in a serious condition. The duo have been found as Nikhil Bhatia and Shalini. They are students of the Texas A&M University. The rescue workers evacuated them on Saturday from the Lake Bryan.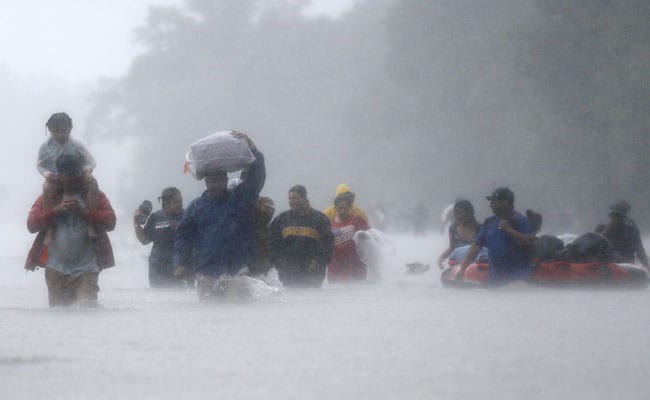 Car bomb explodes at busy Baghdad market, 12 killed
As per Bryan police, an official who was keeping a watch on the lake was being told by their friends that two people whirling in the lake were in pain. They informed the officer that they are their classmates.  Later, he tried to evacuate one of them, whereas, the police officer evacuated another one. The officials gave them Cardiopulmonary resuscitation until medical help came, the police stated.
Both the students are under the supervision of India's Consul-General in Houston. As per the Consulate, Nikhil is hither to show signs of progress, whereas Shalini showed some improvement on Wednesday.
As per Meteorologists, the city will witness heavy rainfall of 50 inches today. Massive rainall is likely to hit Houston area on Wednesday.
Nearly 200 Indian students trapped at the University of Houston because of heavy flooding after Hurricane Harvey strike Texas were being rescued to safer areas, authorities affirmed.
Mexico: 2 killed, 4 injured in firing at public library
 "Things are getting bad to worse," affirmed Vijay Pallod, resident of Sugar Land city. "We have never experienced a situation like this," another native of Houston, Meera Kapoor said.