New Delhi: Hindustan Petroleum Corporation reported a 56% decline in net profit to Rs 924.75 crore for the April-June quarter, as against Rs 2,098.38 crore throughout the similar quarter previous year. The corporation's revenue for the period gains 13 per cent to Rs 59,891.27 crore contrast to Rs 51,599.52 crore during the first quarter of 2016-17.
Ola employee detained for data theft from Aadhaar website
M K Surana, chairman and managing director of HPCL also conveyed that, the decline in net profit was due to inventory loss of Rs 1,595 crore, against an inventory increase of Rs 1,935 crore throughout the April-June quarter of the preceding financial year.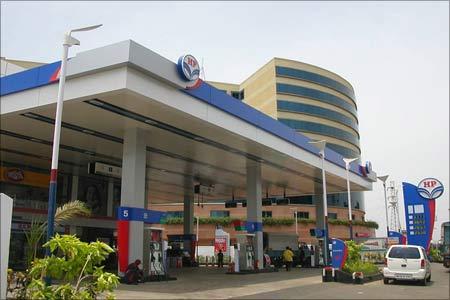 The Indian basket crude price declined by $4.56 per barrel throughout first quarter of 2017 as against an augment of $10.89 a barrel previous year. The inventory loss in marketing for the quarter stood at Rs 960 crore. The gross refining margin of the corporation stood at $5.86 a barrel as contrast to $6.83 a barrel throughout the April-June quarter of 2016-17.
Following adjusting inventory losses, core GRM for the quarter stood at $8.81 per barrel. The corporation's debt stood at Rs 12,200 crore, downward from Rs 21,250 crore on March 31. HPCL achieved domestic market sales of 9.20 MT, which is the maximum sales volume by the corporation in a quarter.
When asked about the approaching attainment of 51.1 per cent administration stake in HPCL by ONGC, Surana conveyed that the deal would bring synergy for HPCL in terms of petrochemical business.  He further added that, we get first hand information from the administration in this regard and that we have already knowledgeable about the stock exchange.
Mahindra & Mahindra net profit decline 20% to Rs766 cr in April-June