Onam festival is celebrated in Kerala among Malayalee people. This festival symbolizes the significance of the honor of Vamana Avatara of God Vishnu and arrival of the mythical King Mahabali. In Kerala, Malayalee people celebrate this day for about 10-days with lot of excitement. As per Hindu calendar, Onam festival comes during the Malayalam month of Chingam (Aug – Sep). People made extensive meal that comprises of 26 dishes. They bought new clothes, made pookalam (rangoli of flowers) and perform dance on this day.
Offerings to make Lord Lakshmi happy!
Importance of The Great kind King Mahabali
Onam Festival is celebrated to mark the arrival of Mahabali. It is said that Malayalee people prepare feast on this day because they desires Mahabali to eat at their homes. The tale associated with Onam festival states that asura (demon) king, Mahabali faced his golden period at the time of sovereignty of powerful Kerala. All individuals in Kerala was cheerful and wealthy and Mahabali was considered by his subject. The legend was selfish. Gods used his flaw in Mahabali's character to come up with an finish to his supremacy as they experience confront by Mahabali's increasing fame. But, great action taken by Mahabali, God issued him a benefit that he could yearly come to his people with whom he was so close. Onam festival is celebrated every year to mark the arrival of Mahabali.
Cuisine (Onasadya)
Malyalee people prepare about 22 to 26 cuisines on this day. The food items are being given to the people on the green leaf filled with brown rice and papadum (papad). Other dishes which are famous for this festival includes Sambha, Avial, Parippucurry, Rasam, Payasam (kheer).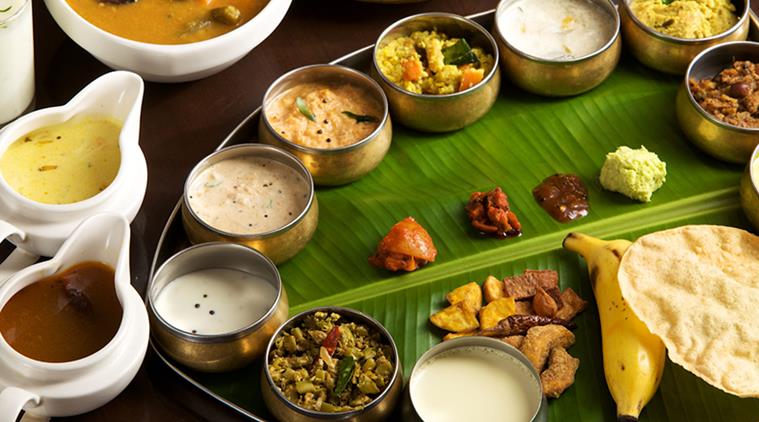 People adorn Traditonal Mundu veshti and kasav sari
On the occasion of Onam festival, Keralites wear Traditonal Mundu veshti and kasav sari. Malayalee people bought Onakkodi for this festival. Donning new attires on this occasion is believed to be very important for the wealthy and honest life.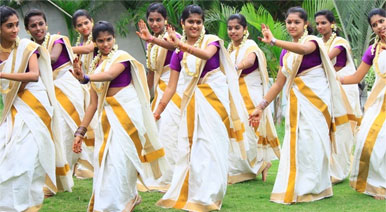 Importance of celebrating Hanuman Jayanti
Floral carpet Pookalam
Keralites put on the floors floral carpet Pookalam created in several designs on all the ten days of the celebration. They even made rangoli on the floors outside their houses.