India's PM Narendra Modi is celebrating his 67th birthday on Sunday. On this occasion, he will inaugurate the Sardar Sarovar Dam in Kevadia in Gujarat's Narmada district.
Onion prices declined by 35% after Income Tax raid at Nashik
As per the reports, Sardar Sarovar Dam is being constructed after 56 years. India's first Prime Minister Jawaharlal Nehru took its foundation stone in year 1961.
Things to know about Sardar Sarovar Dam:
This dam will profit lakhs of farmers and assist in fulfilling people's ambition," Modi wrote on Twitter. CM Vijay Rupani affirms it has aided Gujarat's agriculture income and production raise by over 200 per cent.
After the Grand Coulee Dam in Columbia, it is the world's second biggest dam in India.
The Supreme Court permitted construction to start again in October 2000.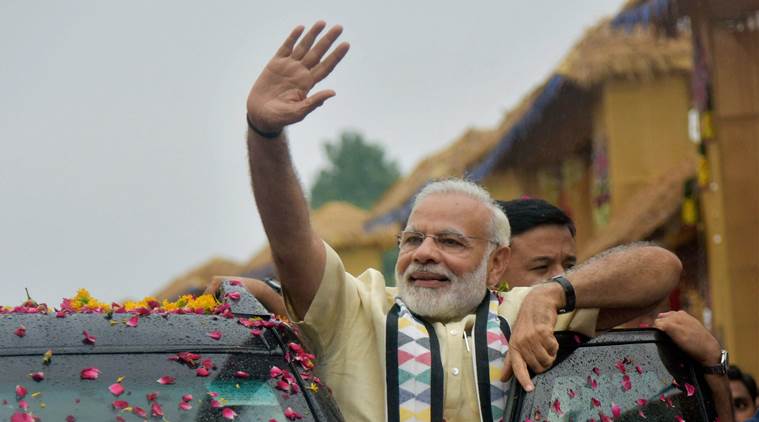 The Sardar Sarovar dam involves height of 138.68 metres. It will permit a highest usable storage of 4.73 million acre-feet of water.
Narendra Modi will go to island Sadhu Bet on the Narmada River after the inauguration of Sardar Sarovar dam in Gujarat. In Sadhu Bet, he'll evaluate the development made in the 'Statue of Unity' project.
Afterward, he'll make his presence at the concluding rite of Narmada Mahotsav, and give a speech at Dabhoi.  Apart from it, PM Modi will take part in various events and give speech in Saurashtra's Amreli.
Prior today, he visited his mother Heeraben, and took blessings from her.
16th September 2017: Top five news in just one click
Modi's 67 th birthday will scrutinize Seva Diwas in India. Several Party leaders will take part in medical camps, cleanliness drives as well as blood donation events.