Gujarat: Heavy rainfall and flood situation paralyzed India's western industrial state of Gujarat since one week. Over 120 people died and infrastructure was badly destroyed, officials stated on Friday. Several cotton farmers faced heavy damage due to heavy rainfall.
Jammu: Nearly 346 devotees leave for Amarnath Yatra
In the recent weeks, more than 300 people in western and eastern states, an official from National Disaster Management Authority stated.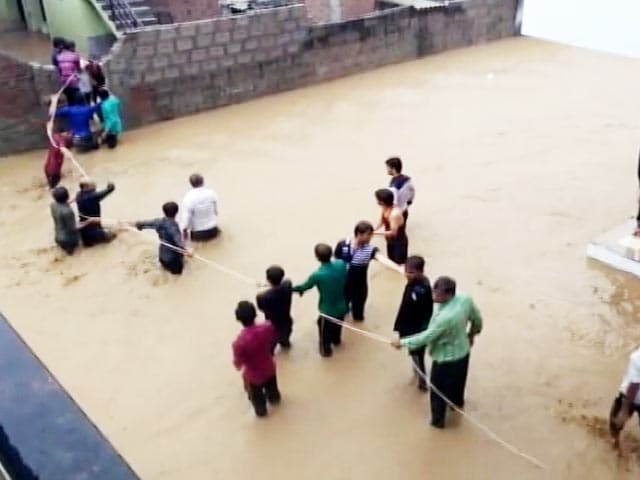 "Our teams are working in different parts of India with soldiers to make the situation better," Deepak Ghai, an emergency room control officer asserted.
Over million homes had been badly affected and several farmlands were being destroyed.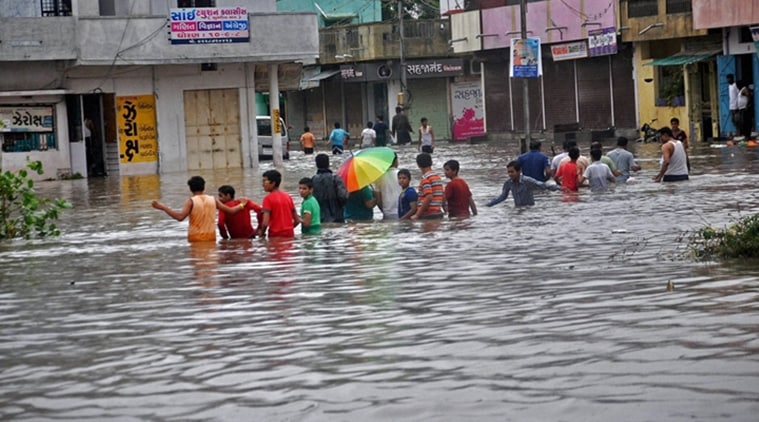 Ahmedabad Airport was found heavily flooded due to which several flights were rerouted. Over 150 factories were being told to close down, A.R. Raval, a district administrator stated.
He added, over 50,000 farmers were fighting back to drain water from their land and homes.
Fresh downpours have affected cotton and millet the most in Gujarat and Rajasthan.
Atleast 508 persons died in 2017 in heavy rainfall : Kiren…
"Cotton and millet harvests are expected to suffer in about three districts each in Gujarat and Rajasthan, but the biggest worry is that the extra moisture could lead to pest attacks in these areas," Devinder Sharma, an independent farm expert stated.