This is a road trip which has changed the lives of many people. The Manali-leh road trip is the dream trip of every bilker and adventurer. Passing through two 5000 m and two 4900 m high passes with jaw-dropping views, the Manali-Leh road was built as an alternate to the Srinagar-Leh road.
Must Visit cafes in Jaipur with your Friends
The Route :
The 474 km long highway begins from Manali and is normally open from June 01 and officially closes on September 15 every year; in practice it remains motorable till the end of October ('official' means that the Indian government won't airlift you if you get trapped in snow). The distance in Himachal Pradesh state between Manali and Sarchu is 230 km (140 mi)[3] and the distance in Ladakh region from Sarchu to Leh is 260 km (160 mi).
You can complete your trip by following the below given route very comfortably
Manali – Rohtang Jot – Gramphu – Kokhsar – Tandi – Keylong – Jispa – Darcha – Zingzingbar – Baralacha La – Bharatpur – Sarchu (state border) – Gata Loops – Nakee La –Lachulung La – Pang – More Plains – Tanglang La – Gya – Upshi – Karu – Leh.
 Stopover Points :
1.Manali – There are some guest houses and hotels in Gulaba, Palchan and Marhi before Rohtang Pass. Food is plentiful on the tourist trail to Rohtang at the dhabas at Marhi.
2. Khoksar – It is a recommended pit stop for tasty food at the string of dhabas either side of the check post. Basic bed space in the parachute tents or cafes is available for INR 100-150 at Khoksar, Darcha, Bharatpur, Sarchu and Pang.
3. Accommodation options are aplenty till Darcha along the way at Sissu, Gondhla, Keylong, Gemur, Jispa.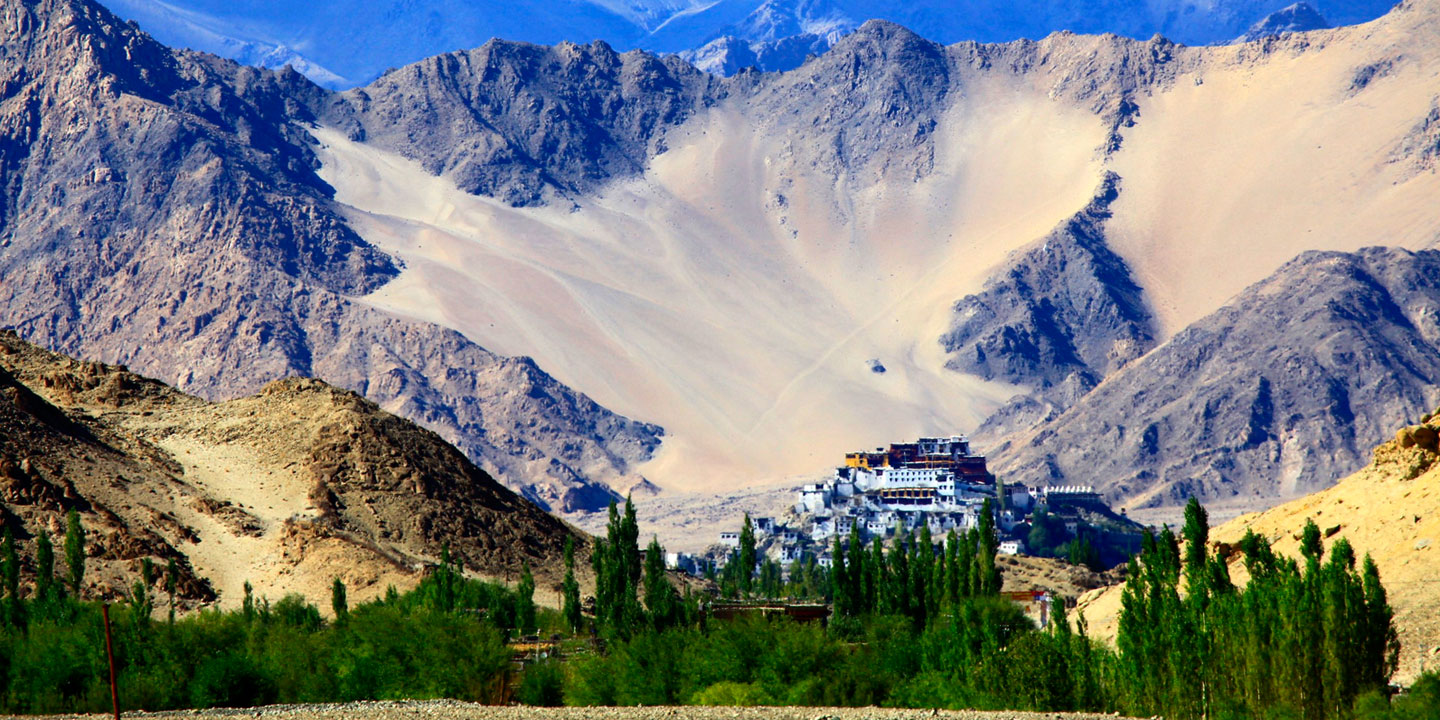 4. It is also possible to find space to stay at one of the three basic dhabas at ZingZingBar. Bharatpur has eight or ten huge parachute cafes with communal sleeping spaces (INR 100-150 per person).
5. A variety of accommodation options are available at Sarchu, ranging from cheap to luxury Swiss tents.
6. Pang also has many accommodation options in the form of basic tents.
7. There is a strong possibility of finding a room at the homestays in Rumtse village; there are a few basic guest houses in Upshi and Karu as well.
Basic bedding and blankets are provided in communal spaces in the dhabas or parachute cafes.
Things Keep In Travel
1. Mobile phones networks – BSNL and Airtel are better. Cellular network usually works fine till Keylong and Jispa, thereafter directly in Upshi.
2. AMS (dizziness, headaches accompanied by nausea) can be deadly at these altitudes. Acclimatise slowly and do not rush until you feel better. Drink lots of water and keep yourself hydrated. Locals recommend smelling camphor and drinking water mixed with wild garlic. The only known treatment for people afflicted by AMS is descending quickly.
Army camp at Pang provides free oxygen in case of altitude related problems.
3. Remember that the last fuel station is at Tandi, and the next one is roughly 350 km ahead at Upshi-Karu. So, fill up cans if you are driving your own vehicle.
 4. Sunlight can be very harsh at these altitudes; remember to liberally apply sunscreen and lip balms. Do not forget to use sunglasses. Weather is prone to suddenly change at the high passes sometimes transforming from 35 degrees Celsius to 0 degree celsius in a matter of few minutes; prepare accordingly.
5. It is advised to cover your ears from the fierce winds and keep ample winter clothes ready for a change in weather. Dressing in layers is the classic mantra while travelling on the Manali-Leh road. Also remember to carry waterproof clothing.
6. Mechanics and spare part shops are few and far between; Keylong is the best bet in case of any running repairs. A fierce camaraderie prevails on the Manali-Leh road; in case you do get stuck anywhere, vehicles from both sides are likely to help you.