Lucknow: The death toll at BRD Medical College is raising day by day in Gorakhpur. On August 31, nearly 16 children lost their lives on August 31 in last 24 hours. In year 2017, over 415 children lost their lives at hospital in August due to lack of oxygen supply. The data revealed that nearly 42 died on August 29 and 30 at BRD hospital.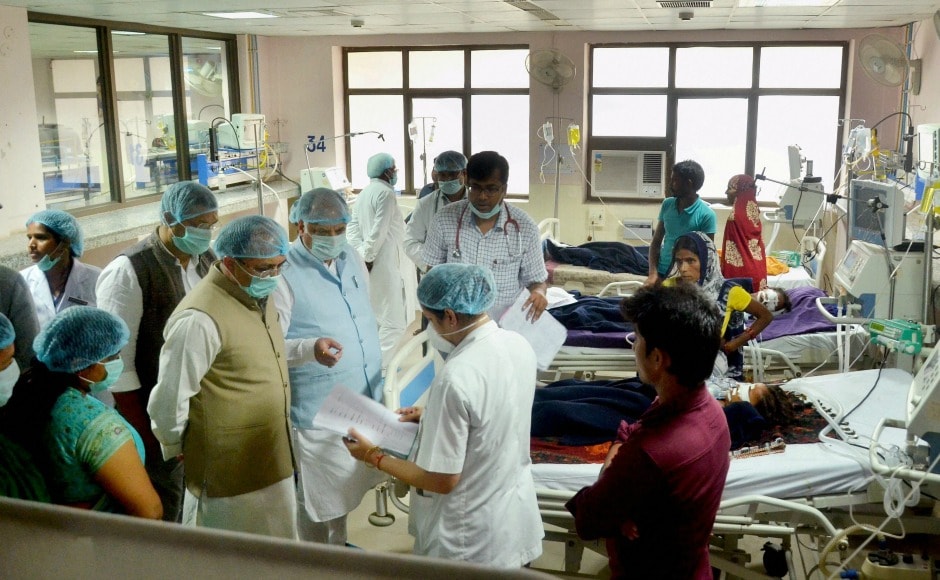 Former bureaucrat Sunil Arora appointed as Election Commissioner
The major reason behind the deaths of infants was noted to be negligence in the oxygen supply by the hospital authorities as well as vendors. But, Uttar Pradesh government refused to all the allegations put against the medical college.
After the incident, UP CM Yogi Adityanath eliminated Additional Chief Secretary (Medical Health) Anita Bhatnagar Jain from the post. The reports suggested that the disruption of oxygen supply occurred because of her at the ICU department of BRD Medical college.
The CBI has lodged an FIR against nine people involving principal of BRD Medical College Rajiv Mishra and his wife Purnima Shukla for not giving proper medical facilities to the children. Soon after the incident on August 12, Mishra was deferred from the post of principal of the medical college. Apart from it,  M/s Pushpa Sales organization who supplies oxygen was also booked in the FIR.
Delhi witnessed 59 mm rain, waterlogging situation in various areas
The complaints were lodged against Mishra, his wife, Dr Kafeel Khan, Dr Satish, Chief Pharmacist, Gajanan Jaiswal, Accountant Sudhir Pandey, Assistant Clerk, Uday Pratap Sharma of Pushpa Sales and Manish Bhandari under several sections of the IPC, Prevention of Corruption Act and the Indian Medical Council Act