Google is celebrating Google's 19th birthday today by making a Doodle in a special manner. For the 19th birthday, Google has made a spinning wheel that is quite attractive. It also involves 19 surprises that Google has unveiled in about 19 years. This comprises a version of the famous classic game, Snake.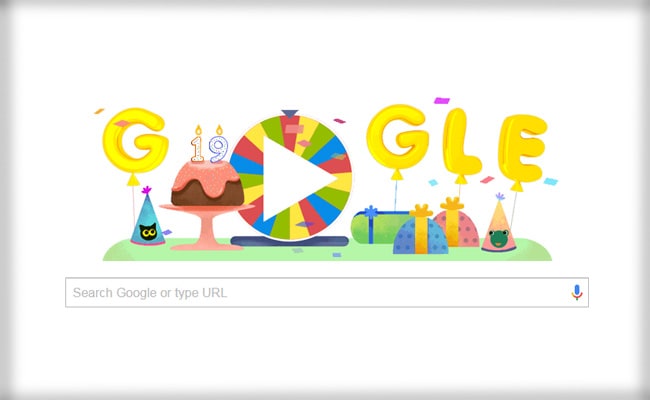 Panasonic Eluga I4 with 3000mAh Battery unveiled in India at Rs 8,290
The founder of Google Larry Page took admission in year 1997 at Stanford University so as to take a PhD degree in computer science field. Another google's co-founder Sergey Brin was given opportunity to demonstrate Larry Page around the university. From that time, Google whole phenomenon begins.
Later, the duo Larry Page and Sergey Brin begins to create a familiar objective. The goal was to put in order the whole world's information and make Google into something that is very helpful and easy to understand by everybody across the world.
Google's name is titled after the figure "Googol". It means number 1 followed by a hundred zeroes! This numeral holds great importance for Google as the search engine progressively moves closer and closer to its label. Currently, Google has over 4.5 billion users across 160 countries.
Nokia 8 with Snapdragon 835 SoC unveiled in India
Don't miss the chance to visit google doodle on this special day. You will be able to see Google's 19 diverse miracles via spinning wheel.