Darjeeling: A long-drawn-out protest kicked off by Gorkha Janmukhti Morcha since June has not ended in Darjeeling and other parts of the north Bengal area tilll now. This forced several tourists to go back to their native hometowns.
Amritsar: Head-on collision between two private buses, 4 killed and 24…
The protest has completed its 50 days today since it started in June. The protesters are persistent on their order to make a separate state of Gorkhaland, Darjeeling government has ruled out any recognition.
"This is the longest spell of shutdown in the country and must be one of the longest in the world," Gorkha Janmukti Morcha (GJM) general secretary Roshan Giri stated.
As per the reports, nearly 87 tea gardens that offers world's most sweet-smelling and costly tea have also closed down, making thousands of workers jobless.
The agitators have set on fire government and private properties of worth crore rupees that involves vehicles, office buildings, tourist lodges, two railway stations of the Unesco world heritage Darjeeling Himalayan Railway and five hydro power generation projects.
The hydel projects have faced failure of Rs 3 crore. People have been facing shortage of ration and fuel supplies in Darjeeling. The network of Local TV channels have been cut.
In June, the violence started when the government made Bengali mandatory in Darjeeling schools. Later, the strike turned aggressive on June 15 when police investigated the office of GJM chief Bimal Gurung. Nearly eight people died and several others wounded in the violence.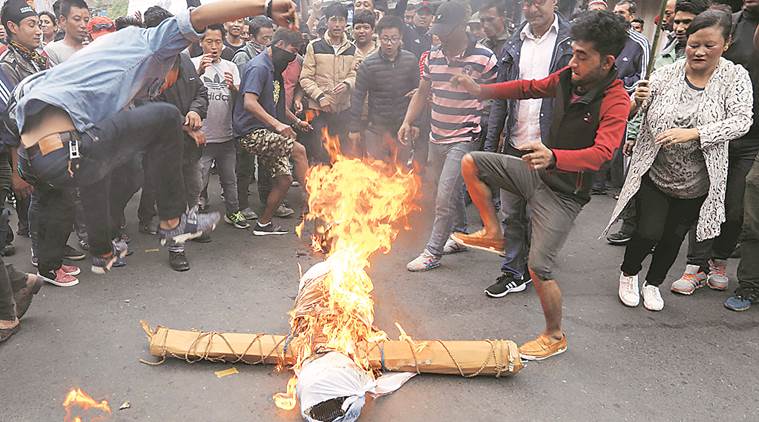 Ghaziabad: Fourth class GD Goenka student lost live after 'falling' in…
Chief minister Mamata Banerjee stated that protestors have connections with rebellious from the North East and also foreign countries. Moreover, she has also put charges on BJP for starting off the protest.