It is being truly said that, 'Everyday is a fashion show and World is the Runway' by Coco Chanel.
We are here giving you ladies some simplest of the Fashion and Beauty hacks that you must give a try at Once.
-Break in or loose up your new shoes by wearing a thick pair of socks or what you can do is put on your shoes and direct a hair dryer that's on medium heat on your feet for a minute or two.
Home Remedies to get rid of blackness of neck!
-If you are not familiar with stitching…Worry less! Simply use body tape to shorten the hem of your pants, dress or skirt for a short span of time! This is super fun and too easy.
-If you're out of liquid eyeliner and in a state of emergency, simply use your mascara! Dip an angled makeup brush in the mascara baton and apply on your eyelids as you would do with liquid eyeliner.
-To remove bad smell from your sneakers or shoes, leave some orange or lime peel inside your shoes for overnight, and remove before wearing them again, the smell will surely go away.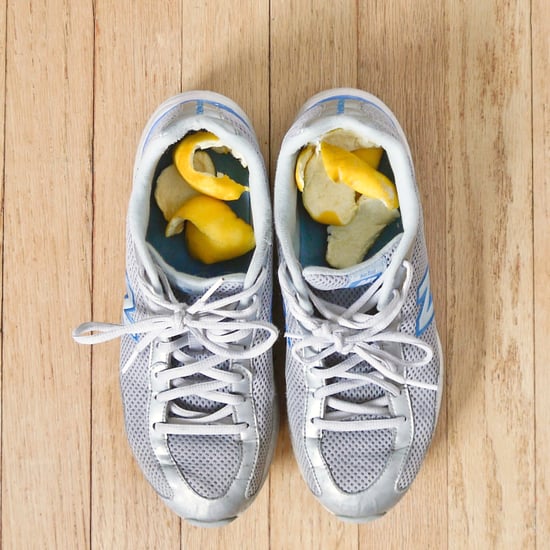 -Diamonds are girl's best friend – true said! For cleaning your expensive diamond ring at home, just do this simple trick, take your ring and soak it in a small bowl, with one part liquid hand wash and three parts warm water. Leave for 15 minutes, carefully rinse with water and then dry it with a cotton cloth.
-For a better grip on your hair, spray some hairspray on bobby pins before sliding them into your hair.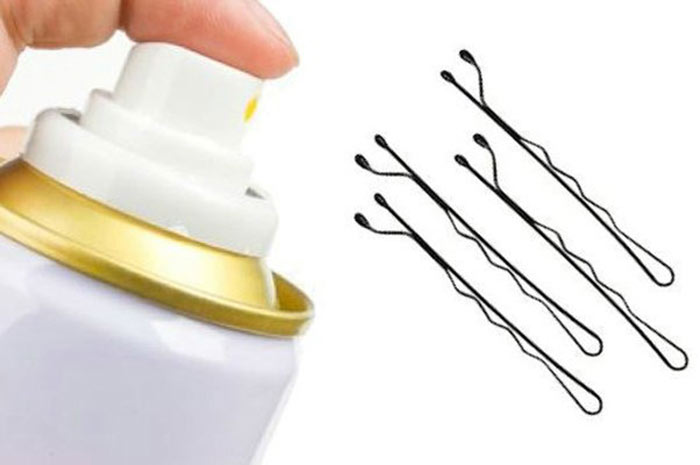 -Always hand washes your swimwear instead of washing t in Washing Machine. Never dry it in the washing machine instead squeeze the water out and lay it flat on a dry towel to dry out.
-For applying perfect nail paint, apply Vaseline on your nail cuticles using a cotton swab, and we promise you won't have any messy-looking fingers.
-Before going out in your white outfit, you should check out yourself in bright light, to make sure the fabric isn't see-through and to avoid wardrobe malfunction.
-For a longer lasting perfume, apply a tiny dab of Vaseline to your skin, on the specific areas where you'll be spraying your perfume.
-Do not wear the same white shirt and t-shirt over and over again as it usually wears out too early from regular washing, so you should have a couple of extra ones that you can wear on rotation.
-Never underestimate the power of a scarf. It's one of the easiest things which can transform your entire look.
-If you want to go for a mixed prints look, remember to pair large prints with smaller prints. Stripes and polka dots are always a safe combo for starters!
-If you don't have Shaving cream, then you can use conditioner or shower gel. They can do the same job that shaving cream can do!
-If something doesn't fit you at the trial room, then don't buy it!
-Beware of the sale season! Just because an item is on sale, doesn't mean it's a bargain. Shop smartly!
-Jackets must for a woman: a classic trench coat, a denim jacket, a utility jacket, a leather biker jacket, a black tailored blazer, a bright-colored coat and a tweed jacket.
-To tame flyaway hairs, sprits a small amount of hairspray on a toothbrush, and then use it to brush your frizzy strands.
-When in doubt with accessories, wear diamond stud earrings, they go hand in hand with everything!
-Handle your leather handbags and shoes with care, don't take them out in the rain and always store them in dust-bags.
-To thicken your eyelashes, apply a coat of mascara, then apply baby powder on your lashes using a cotton swab, finish off with another coat of mascara and then curl your lashes with an eyelash curler.
Try Jojoba Oil For Healthy And Forever Glowing Skin!