Having long and beautiful nails is every girl's desire!  The shiny, well-shaped and fine-looking nails helps to provide beauty to the hands. Several people faces problem of yellowing in nails because of which their nails doesn't look very attractive. This problem occurs due to applying dark nail paints for longer time, fungal infection, smoking and changing lifestyle.
Want glow on face? Apply this homemade curd face pack
Today I am going to tell you about the home remedies that can help you in overcoming this problem.
Apply Lemon
If you are worried about your yellowing of nails, then apply lemon juice on it. Lemon is beneficial for nails. For this, take lemon juice in a bowl,  dip your nails in it for about 10-15 minutes. Later, wash your nails with water. It will help to reduce the yellowness of nails. After washing it, apply moisturizer on nails.
Use Baking soda
To remove the yellowness, add olive oil and lemon juice to the baking soda. Mix it well. Apply this paste on your nails for about 15-20 minutes. Later, wash it with lukewarm water. Do this for 2-3 weeks to overcome problem of yellow nails.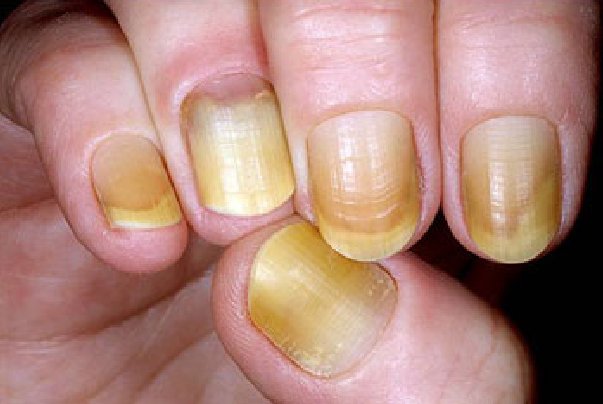 Health benefits of Tamarind
Try Tea Tree Oil
This oil contains antiseptic properties that helps to reduce the infection in nails. Apply tea tree oil on your nails to remove its yellowness. Later, rinse it off with lukewarm water. Do this every day, yellowness of nails will go away!