Kaza is situated in Himachal Pradesh, India. Kaza is the largest township in Lahaul and Spiti Valley of truly Incredible Himachal Pradesh.  Kaza is adobe of high mountains with snowy crowns, crystal clear rivers, streams and barren splendor interspersed with patches of large green land.
Explore the untouched serenity…! Explore the North East!
Kaza is well known for its colorful festivals and the Sakya Tangyud Monastery.
Rudyard Kipling has described the Lahaul and Spiti valley region as 'a world within a world'. Kaza is situated on 11,980 feet above sea level, trust as this place is beyond beautiful.
Build along the Spiti River; Kaza and the Spiti Valley have vivid geographical and cultural similarities with Tibet and Ladakh. Kaza forms the the sub-divisional headquarters of Spiti Valley, hence it makes an important administrative and commercial center.
Most of the facilities like hotels, market, main bus depot, hospitals and government offices are located here at kaza. Kaza is divided into two sections; new one is Kaza Soma, the new town while the older one is Kaza Khas. All The government offices are located in Kaza Soma while Kaza Khas has the od heritage preserved like; king's palace, monasteries, Gompas and other historical buildings.
Visitors who want to indulge in adventurous activitie, Kaz is the right place for them. Kaza forms the base camp for trekking, mountaineering and other adventures. Pin-Parvati, Parang-La and Pin-Bhaba are some of the popular trekking trails which start from Kaza.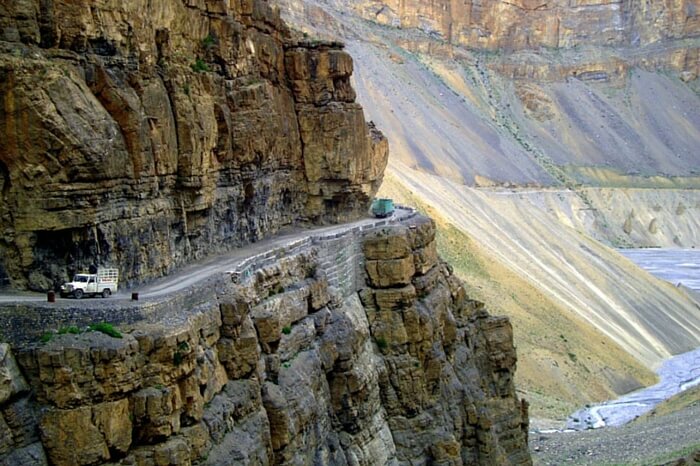 A ride around the villages of Kaza is also a very beautiful experience.
Monasteries and gompas are the proof of the ancient culture and tradition of Kaza. One of the oldest Buddhism centers, Tabo Monastery, is situated here in the western Himalaya.
Kaza can also be accessed from Kinnaur Valley and Lahaul Valley very easily. Even though the Kinnaur Valley route remains open throughout the year whereas the Lahaul Valley route remains open only during summers as the Kunzam Pass closes during winters.
Winters in Kaza are severe; the temperature there went down to sub-zero levels. The Locals of Kaza remain within their houses and they often come out when it is urgent or necessary. The people there stock food supplies to last the winter and utilize their time to produce handcrafts as the source of their earning.
Best time to Visit Kaza:
The best time to Visit Kaza is in the following Months; May, June, July, August, September. As Kaza, is not that cool and one can easily survive there in the following month. The beauty of this place is on the peak during the following month.
Places to visit in Kaza:
Following are the places that are must visit; Dhankar, Kunzum Pass, Tangyud Dynasty and the Gompas.
Famous Pakistan palaces to explore