NEW DELHI: Ex union minister Santosh Mohan Dev took his last breathe on Wednesday at his home town Silchar in Assam. He had been facing kidney problems and other ailments since few days. He was  83 of age.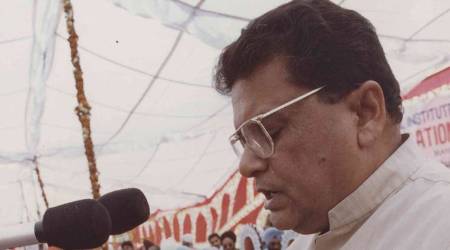 Assam: All Bodo Minority Students' Union president gunned down dead in…
In the UPA-I government, Congress veteran was Heavy Industry Minister headed by ex-prime minister Manmohan Singh.
"He passed away at 6.06 AM this morning," Dev's daughter and Congress MP Sushmita Dev stated.
Congress MP Santosh Mohan Dev used to reside at his home along with his wife and four daughters, involving Ms Sushmita.
Firstly, Mr Dev was chosen in the Parliament in year 1980. The minister has represented Silchar, Assam, five times and Tripura twice. During 1986-1988,  Mr Dev was the union minister of state for communications and he was minister of state for home from 1988- 1989.
PM Narendra Modi visits Assam, analyzes flood situation in state
In year 1991, he remained the union minister of state for steel (independent charge) in the PV Narasimha Rao government.