Though Priyanka Chopra is not nominated for 'Quantico' in the The EMMY's but the Global Star will make her presence count at the show.
Tumhari Sulu: Taeser out, Vidya will make you fall in Love with her innocence!
Yes! Our very own Desi girl, Priyanka Chopra will present an award at Monday morning's 69th Emmys, revealed by our sources.
The Baywatch star will join Big Little Lies stars Reese Witherspoon, Nicole Kidman, Shailene Woodley and other stars such as Matt Bomer, Gina Rodriguez and Sarah Paulson as presenters at the annual TV awards.
As we told you Priyanka hasn't been nominated in any category at the 2017 awards, she has been a regular fixture at most ceremonies, including the 2016 show, where she donned a strikingly beautiful red dress and twirled onstage with Tom Hiddleston.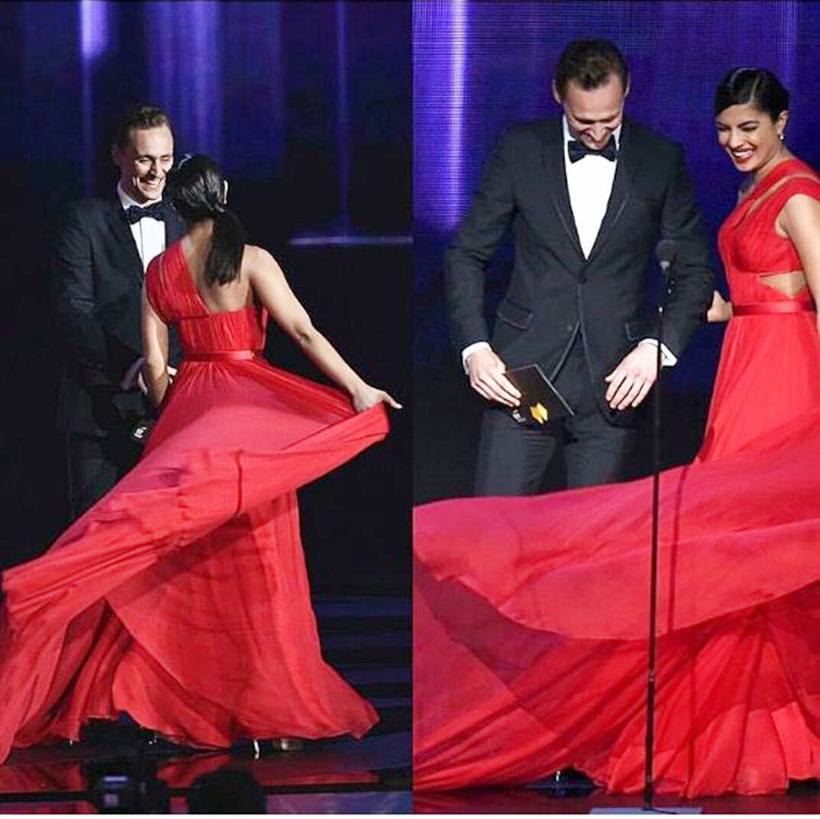 Priyanka's performance in Quantico has fetched her two People's Choice Awards. Quantico is to enter in its Third Season.
Farhan Akhtar Denied The Rumors Of 'Dil Chahta Hai' Sequel