Ingredients:
125 gm butter
125 gm castor / powdered sugar
1/4 cup milk + 1 tsp sugar
150 gm flour
125 gm chocolate chips
100 gm melted chocolate for decoration
Coconut Barfi recipe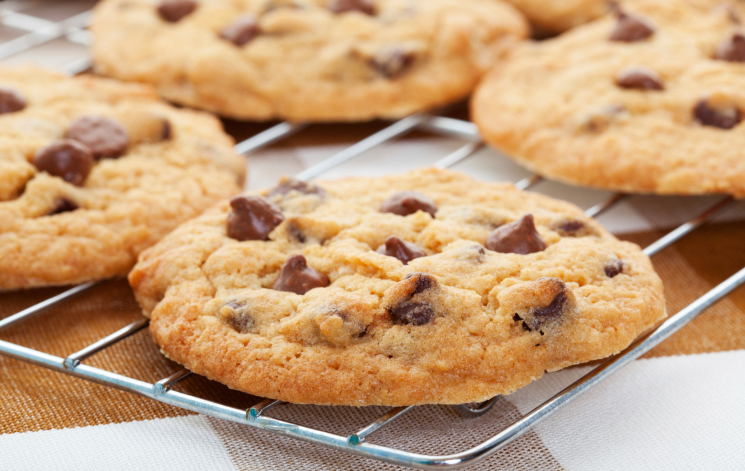 Method:
Whip butter and sugar until light and fluffy.
Stir in the milk mixture, followed by the flour and chocolate chips.
Place in spoonfuls on a lightly oiled sheet and bake in a moderate oven at 180 degrees C for 10 to 20 minutes or until golden in color.
Cool slightly before removing from tray.
Decorate with melted chocolate.
Source: http://food.ndtv.com/recipe-eggless-chocolate-chip-cookies-219655