Punjab: One person have been detained by Punjab Police on Monday who caused cruelty and inflammable in Punjab after the arrest of Dera Sacha Sauda head Gurmeet Ram Rahim Singh.
4th September 2017: Top five news in just one click
He has been found as Duni Chand. He had gone subversive following the occurrence of cruelty. The cops arrested him from the village Gujjran in Sangrur, reports said.
The police officials also found a car of worth Rs 1.70 lakh, red chilly powder and literature connected to Dera Sacha Sauda from the accused.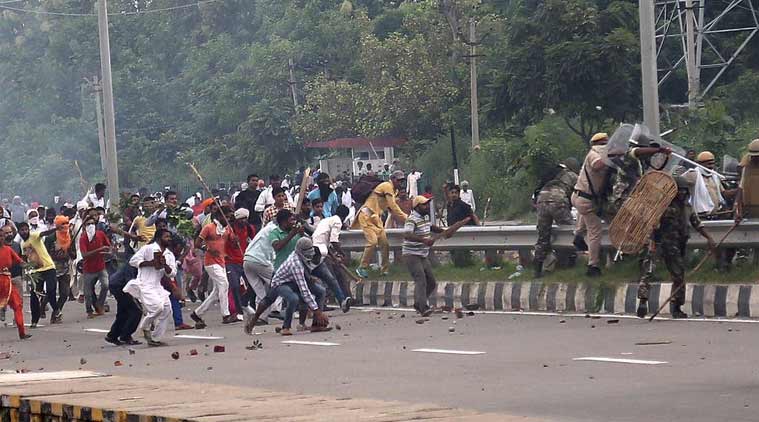 After the arrest of Dera Chief Ram Rahim, a youth brigade was created to set off brutality in Punjab if the verdict by Court goes against the Dera chief.
At the time of probe, cops received information about the plot to extend inflammable and unrest in Punjab after Dera chief's arrest.
The associates of the "A-team" were found as Duni Chand, a native of Sherpur in Sangrur, Major Singh of Mansa, Balwinder Singh of Bathinda, Prithi Chand of Baghapurana, Gurdev Singh of Bathinda, Mahinderpal Singh of Kotkapura, Gurdas Singh of Kotbhai in Bathinda and Gurjit Singh of Moga.
On August 17, the SSP affirmed that the initial meeting of the "A-team" take place in Sirsa in Haryana few days back when they took decision to destroy all the government properties if the court's verdict goes against the Dera chief.
"A-team" comprised of eight-member team which was additional separated into two and every associates remained linked with each other via phone, he stated.
Before the judgement in Dera Chief arrest, a meeting took place in Sirsa on August 20.
Two conventions took place on August 23 and 24 so as to set off aggression in Punjab, the cops stated.
Sirsa: Stock of 33 weapons found at Dera Sacha Sauda's headquarters
Till now, over 14 cases have been lodged and 59 culprits have been detained in link with the cruelty by Dera supporters in Sangrur, cops stated.