Darjeeling: Gorkha Janmukti Morcha (GJM) supporters carried out violence in Jaigaon town of Alipurduar district of Darjeeling on Sunday.
Mumbai: Speeding car rams into tempo, 1 killed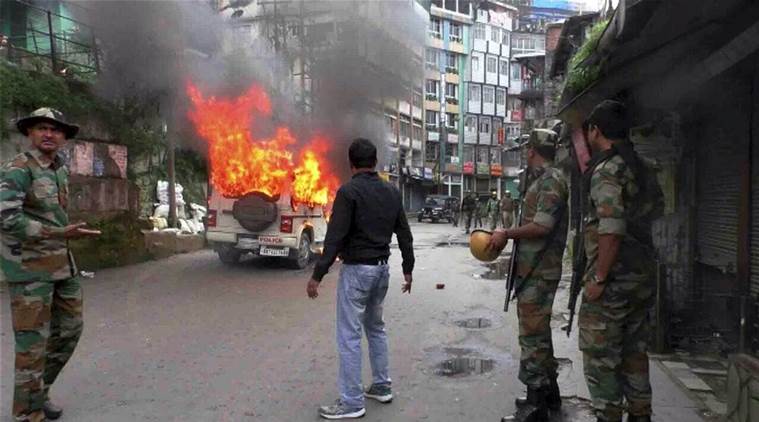 The clashes occured when a GJM rally was ended at Jaigaon by the police and its supporters purportedly threw stones.
On the other hand, nearly dozen GJM supporters were wounded in the violence, five police personnel got wounded.
Though, district police authorities stayed silent on the issue. SP Avaru Ravindranath affirmed, "I am busy. I cannot talk now." Local people stated, Anxiety had been widespread in the area and several police officials had been enforced.
In Darjeeling, Gorkhaland group conducted clashes close to a police outpost in Sukma district.
Prior in the day, GJM followers carry out rallies in the Chowkbazar area of Darjeeling in strike over the alleged police killing on pro-Gorkhaland protestors.
The clashes erupted following GJM supporters violence with the police in the Sukma area of Darjeeling as the police ended GJM cadres who made attempt to "powerfully" come into Siliguri town, the police affirmed.
Mumbai: Speeding car rams into tempo, 1 killed
On the other hand, many police personnel were wounded in stone pelting by the GJM group, nearly two party workers faced bullet injury in a firing. Later, the injured people were taken to the North Bengal Medical College and Hospital to undergone treatment. Darjeeling police, though, refused the charges and called it "completely unjustifiable".