Last week in China's Xiaogan City a heroic incident occurred as a 3-yr-old minor girl was dangling from a fourth floor window of building when suddenly a daring man reached there and risked his own life to save that minor girl.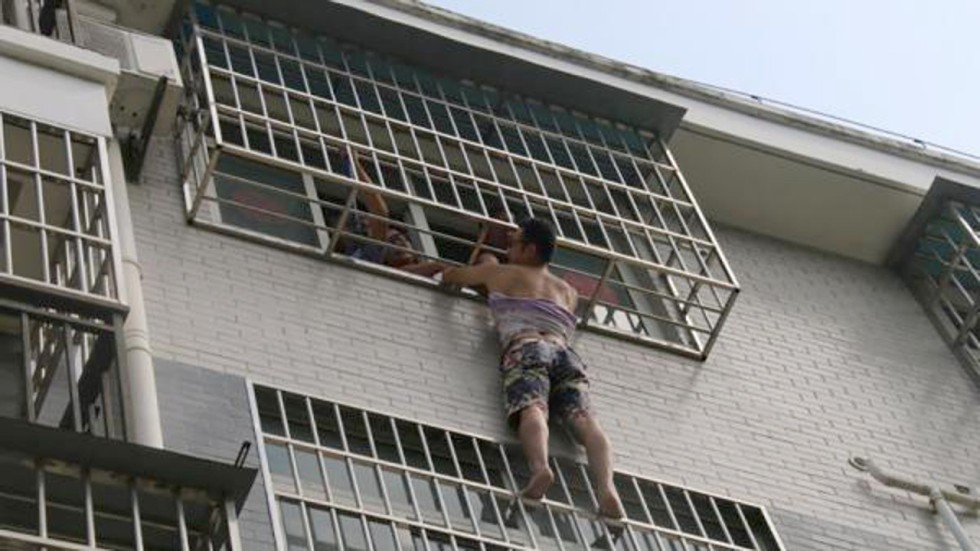 Twitter prohibited Japanese Man for attacking Mosquito
Actually the little girl with her neck stuck between the safety bars outside her window of residential building. At the time of incident her mother was out to market buying groceries. Neighbor Chen Fangyong, was at home, was attentive when he heard voice from outside.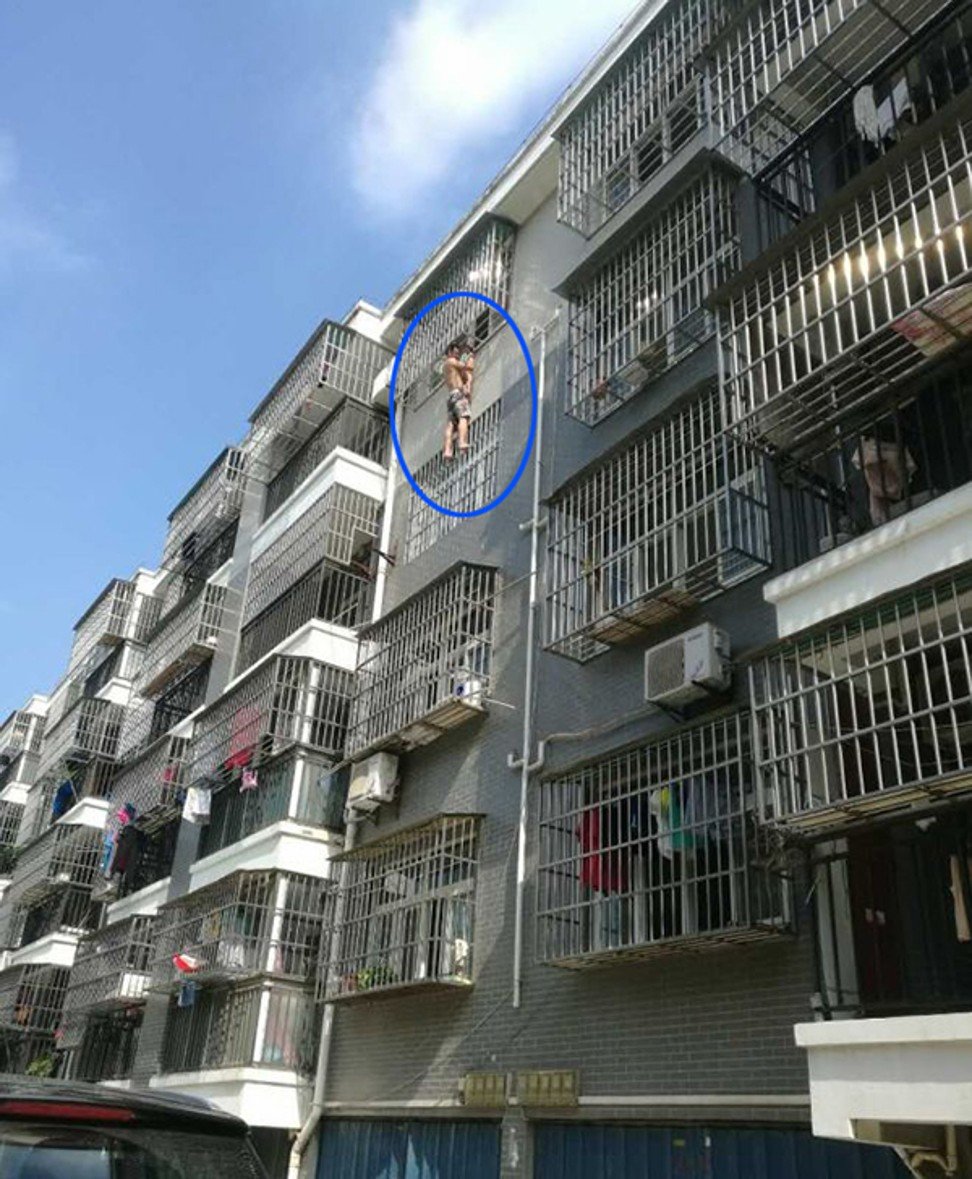 The courageous man then climbed up from the third floor window of building and holds the little girl till she was evacuated. Their down the building crowd gathered. Riskily hovering on the window grille, he stayed for half an hour till she was helped.
Fangyong further conveyed that I think someone meeting these circumstances would have tried to assist.
Neighbors allegedly arranging to break down the door previous to the neighbor came to evacuate girl. The mother afterward admitted she left the minor girl at home as she didn't want to take her.
Russia: Astounding Moment as jet Flies Past 3 Cyclones, see video