In Mandu, the famous tourist destination of Madhya Pradesh, you will find very old buildings. The palace of Badshah Baj Bahadur and Rani Rupmati is built in high hills and surrounded by nature all around.
Explore these peaceful beaches in India
This is why Mandu has become a major tourist destination. Visitors come from far away and in large number to see this. There are not a few other historic palaces which attract tourists
Hindola Mahal: –
While sitting in this palace, the king used to listen to problems of his palace people. This palace looks like a swing from a distance, due to the side sloping. That is why it is called the Hindola Mahal.
 Jahaj Mahal: –
Jahaj Mahal Mandu is located in Madhya Pradesh. It is built between two artificial ponds. It offers a very beautiful sample of architecture. The Jahaj Mahal is very famous due to its beautiful monuments, mandavs etc. Looking at this palace from a distance, it seems as if the ship floats in water.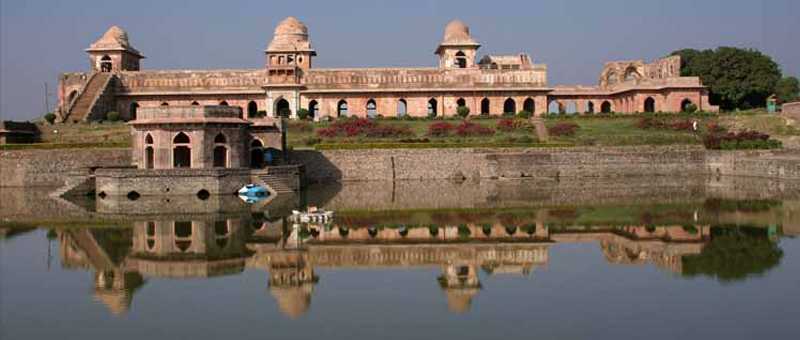 Queen Rupmati Palacei: –
Mandu is a tourist destination in Madhya Pradesh, which is a testimony to the immortal love of Rani Rupmati and Badshah Baz Bahadur. This palace was built by Baz Bahadur for her queen on high stone rocks.
Want to explore dangerous places? Visit here
The height of this rock is 400 meters. People say that here, Rani Roopati appears in morning before seeing the river of Narmada and then used to receive food. Due to which the king had built the palace at the height so that the Queen could get a rare glimpse of Narmada Mata.