Ingredient :-
Chocolate – 200g
Butter – 110 grams
Sugar – 60 grams
Vanilla Extract – 1 Tablespoon
Maida – 30 grams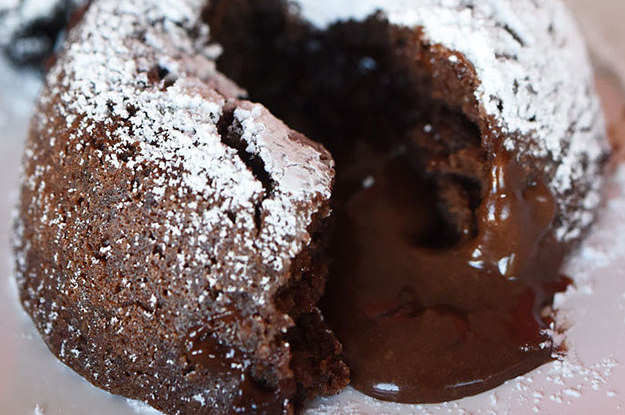 Eggless Red Velvet Cupcakes
Method :-
First take a vessel and put water in it and add chocolate to it and heat it. Mix butter well in it, so that it melts.
Now mix vanilla asans and sugar in a second vessel and mix it well. After mixing, mix it with flour, molten chocolate and butter mixture.
Now put the butter on the cupcake paper molds so that the cake does not glue over it, sprinkle some flour on it. Put the mixture of cake in it now.
Preheat oven to 350 ° / 180 ° and place cup cake for 5-10 minutes in it.
Masala Kachori Recipe
After baking, remove the cake from the mold and place it in a plate and garnish it with chocolate syrup. Serve it with vanilla ice cream.