The price of petrol is likely to rise in the month of October, Department of Energy said. The prices that have been mentioned down were valid from 3rd October 2017 morning.
Bajaj Auto sales grew 14% at 4.28 lakh units for September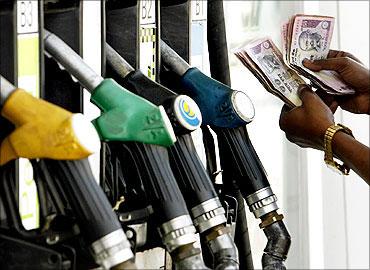 Under the dynamic pricing scheme, the cost of petrol and diesel are altered daily consistent with global crude oil costs.
The decision to change the rates of petrol and diesel was taken by three State Oil marketing companies (OMCs) involving Indian Oil, Bharat Petroleum and Hindustan Petroleum from June 16, 2017.
The fuel companies took this decision with a plan at better configuration of domestic costs of petrol and diesel with worldwide oil prices.  Ahead of executing the everyday revision plan across the country, all these three companies conducted 40-day test in five cities including  Chandigarh, Jamshedpur, Puducherry, Udaipur, and Visakhapatnam.
GST reforms like lesser slabs after better revenues: Finance Minister Arun Jaitley
On Twitter, Petroleum Minister Pradhan wrote, "Proud to share that India is first country to switch to dynamic fuel pricing on such a large scale in one go."
| | | |
| --- | --- | --- |
| Metropolitan Cities | Petrol (Rs Per Litre) | Diesel (Rs Per Litre) |
| Delhi | 70.83 | 59.07 |
| Mumbai | 79.94 | 62.75 |
| Chennai | 73.43 | 62.22 |
| Goa | 65.16 | 60.05 |
| Haryana | 70.38 | 58.98 |
| Jammu and Kashmir | 72.48 | 60.09 |
| Rajasthan | 73.48 | 63.16 |