Rice water involves lot of vitamins, amino acids as well as minerals that helps to make skin glowing and hair shiny.  It has great amount of antioxidant, allantoin, anti-inflammatory properties.
Health benefits of Pomegranates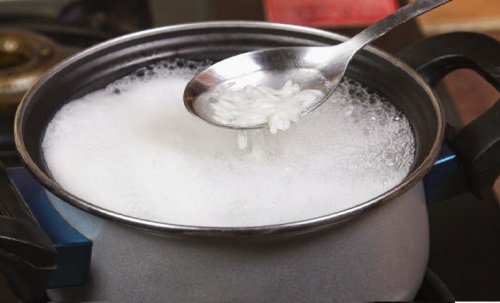 Check out some of its benefits here:
Get rid of acne and dermatitis problem
Rice water helps to provide glow to skin. It is beneficial in removing skin related problems. It cures the acne problem and reduced the redness of skin. It contains astringent properties that help to stiffen the pores on skin.
All you need to do, take a cotton ball in a rice water. Apply it on your skin. You will see a change!  Do this every day.
Act as a perfect cleanser
Rice water acts as a great facial cleanser. Take some cotton and dip it in rice water and then apply it on your face for few minutes. Later, wash it with lukewarm water. Your face will get shiny and smooth.
Take a rice water bath
Prefer to bath with rice water, you will see changes in your body! Add half cup of rice water to muslin bag, later keep it into the warm bath water. Your body will get shiny and soft.
Daily consumption of coffee or tea may down death risk in diabetic women
Cures aging skin
Rice water is very helpful in removing the dark spots from face. It is full of vitamin A, flavonoid, vitamin C as well as phenolic compounds. When you apply rice water on skin, it gets tight, soft as well as shiny. Take cotton ball and dip it in rice water. Use it on skin for whole night.