Ingredients
Potatoes – 6, 7 (boiled)
Brad-12
Coriander Powder – One Tablespoon
Garam Masala – 1/4 Tablespoon
Amchoor Powder – 1/4 Tablespoons
Green Chilli – 2 finely chopped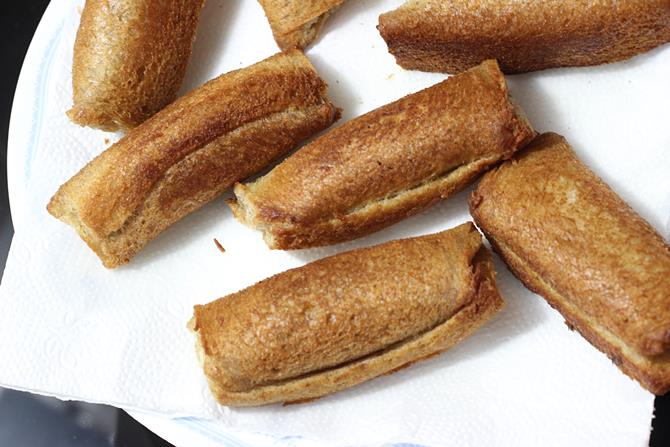 Green Coriander – 2 teaspoons finely chopped
Ginger – grated an inch of piece
Red chilli – 1/4 teaspoon
Salt to taste
oil
Method –
First, peel the boiled potatoes and peel it, add one spoon of oil to it and heat it. When the oil becomes hot, add green chilli, ginger and coriander powder to it and fry it, then add potatoes, amchoor powder, garam masala and salt Mix well.
Spices are ready for rolls. Now you should heat the oil to fry the roll in one second, dip the bread into the water and press it lightly, remove the water and fill the potatoes in it.
Roll the bread well and put it in hot oil until it turns golden. Bread roll is ready, you serve it with a sauce or sauce.