Bollywood Superstars Deepika Padukone, Ranbir Kapoor and Ranveer Singh was seen together partying on Saturday night at the Bandra Restaurant.
Deepika Padukone and Ranveer Singh went to a star-studded party in Mumbai and they met Ranbir Kapoor there.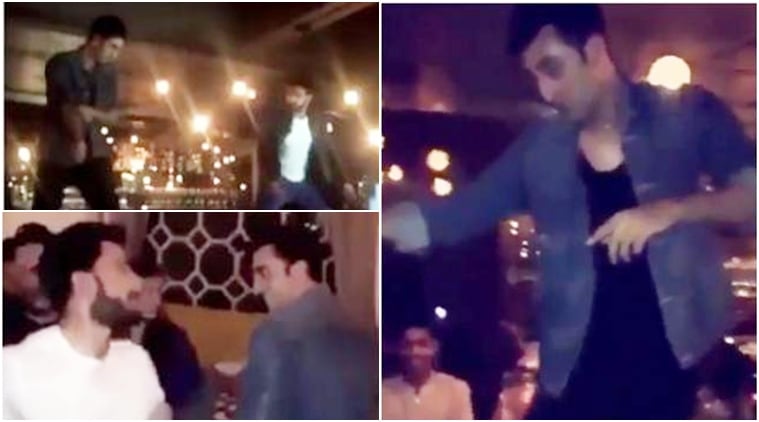 Though, Deepika and Ranbir Kapoor have ended their relationships but they are quite good friends! Currently, Bajirao Mastaani is dating Ranveer Singh.
Ranveer and Ranbir were seen doing bromancing at the party. Both of them started performing table top dance at a Bandra restaurant.
Ranveer and Ranbir are always considered as "Enemies" but they have been spotted together many times. On Saturday too, both the handsome actors danced their hearts out on songs like Jumma Chumma De De, Badtameez Dil and Dilliwali Girlfriend.
Ranbir was captured on the table, dancing and doing the signature steps of Badtameez Dil along with Ranveer.
At the end, both the heroes got down on their knees and skid towards her with open embraces, while she blushed. Moreover, Singh also carried Kapoor in his arms and flounced around the hotel.