New Delhi, the Capital of India aka Dil Walon Ki dilli or the heart of india too is renowned for its history and the culture ride that it takes visitors who throng there every year. The capital has some amazing monuments, top notch restaurants, shopping markets and some amazing lip smacking street food to offer. Here is a list of some of the delicious and best street food places in Delhi gathered here at one place for all the foodies out there.
Top 5 most beautiful countries across the world
1.Paranthe Wali gali
Located in the Chandni Chowk area of New Delhi, the Paranthe wali gali as the name suggests is renowned for the huge number of shops selling paratha that is a fried Indian bread. Note that the parathas are strictly vegetarian!
2.Kulcha King
Kulcha King serves some amazing Amritsari Kulcha and chole, the place leaves you craving for more. Ranging from Rs. 70 To Rs. 100 your taste buds will definitely be satisfied!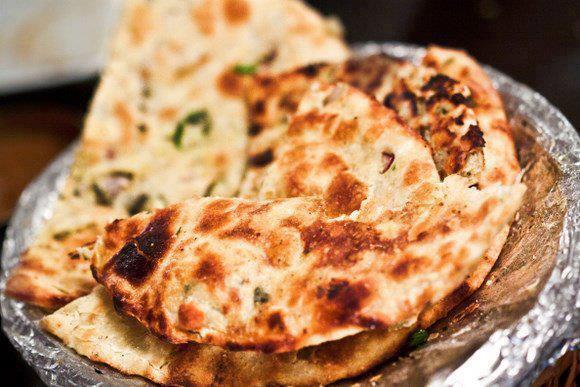 3.Delhi Haat
One of the top places to taste dishes from all states of India, Dilli Haat is a treat to behold. From North-Indian thali to Rajasthan spicy dishes or from Hyderabadi Biryani to sea food from Lakshadweep, you name it and you will get it. Cuisines from Hyderabad, Kashmir, Maharashtra, Orissa, Bengal, the list is endless in Dilli Haat!
4.Dolma Aunty's Momoms
The Dolma Aunty Momo joint is forever packed with Momo lovers from around the city. Situated in Lajpat Nagar Market, this place the most amazing delicious and soft momos. The fiery red sauce that goes along with the Momo's is an added plus. With extremely affordable rates ranging from Rs. 20 to Rs. 50, it is totally worth it!
5.Sitaram Diwan Chand
The thought of gulping down amazing chole bhature should make you land in Sitaram Diwan Chand. Located in Paharganj, this place is renowned to serve bhature lined with shreds of paneer that blend perfectly with spicy chole!
6.Shree Balaji Chaat Bhandar
The list of popular chaat places is incomplete without mentioning Shree Balaji Chaat Bhandar. One of the best chaat places in Old Delhi, Shree Balaji Chaat Bhandar is popular amongst everyone. The array of snacks is quite extensive and at an average cost RS. 80 for two, this place is just too good. The papri chaat is a must try for everyone who visits here.