The Board of Control for Cricket in India (BCCI) declared on about the plan of Sri Lanka's series of India. The matches will take place from November 16 to December 24.
Bengal Warriors thrashes Jaipur Pink Panthers by 32-31 in Pro Kabaddi tournament
The series will include 3 Test matches, 3 One-Day Internationals (ODI), Twenty20 Internationals (T20I) matches.
Both the teams will begin with a warm-up game that will be held at the Eden Gardens in Kolkata from November 11-13 ahead of the starting Test at the unchanged venue from November 16-20.
India-Sri Lanka second match will be held in Nagpur starting from November 24-28 whereas the third and final Test will take place from December 2-6.
The One Day International series will start with the initial match in Dharamsala on December 10 whereas the second will take place in Mohali (December 13) and Vizag (December 17).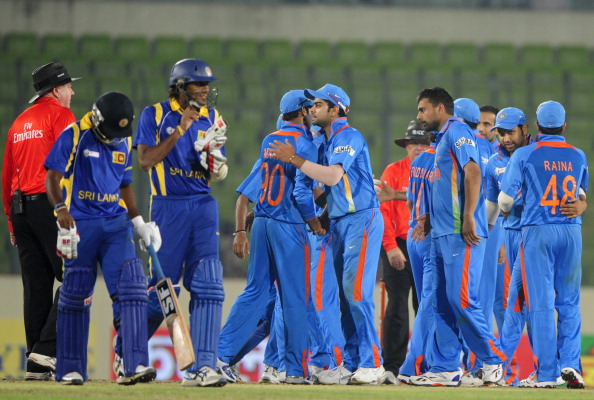 On December 20, The T20I series will be held in Cuttack followed by Indore (December 22) and Mumbai (December 24).
India vs Australia: Batsman Ajinkya Rahane comments after His elimination from T20 team
Schedule
November 11-13 three-day warm-up tie, Kolkata
November 16-20 1st Test, Kolkata
November 24-28 2nd Test, Nagpur
December 2-6 3rd Test, Delhi
December 10 1st ODI, Dharamsala
December 13 2nd ODI, Mohali
December 17 3rd ODI, Visakhapatnam
December 20 1st T20I, Cuttack
December 22 2nd T20I, Indore
December 24 3rd T20I, Mumbai