Ingredients-
Avocado Egg Salad Without Mayo Recipe!
2 3/4 cup quick oats
1/2 tsp salt
1/2 cup pure maple syrup or honey
1/4 cup peanut butter or allergy-friendly sub
1 tbsp water
4 oz chocolate chips
1/2 cup mashed overripe banana Instructions
Steps to cook-
If you want a thicker chocolate layer than what's shown in the photos, feel free to double the amount of chocolate chips and banana.
2. Line an 8-inch pan with parchment or wax paper. Set aside. If nut butter isn't easily stir-able, gently heat it. Stir the oats, salt, maple syrup, nut butter, and water together until evenly combined.
3. Transfer 2/3 of this mixture to the prepared pan. Press down hard, using a second sheet of parchment to press it evenly into the bottom of the pan.
4. Carefully melt the chocolate chips in a new bowl, then stir in the banana until smooth. Spread this mixture on top of the crust. Sprinkle remaining oat crumbles on top of the chocolate, and press down.
Mini Double Chocolate Truffle Cake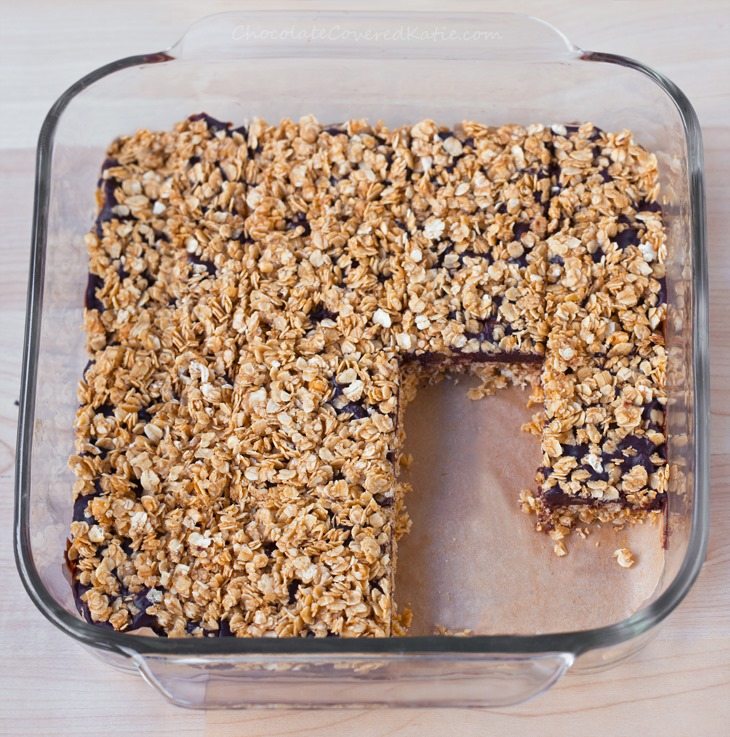 5. Refrigerate or freeze until firm enough to cut into bars.