Rajasthan Tourism App - Welcomes to the land of Sun, Sand and adventures
Reliance Jio, which laid the foundation for cheap offers in the telecom world, has surprised everyone by announcing recently. Jio has decided to charge customers from other networks on calls. After which there has been a stir in the customers. Jio will now charge IUC at the rate of 6 paise per minute to call customers on other networks. For which Jio has also provided new IUC plans.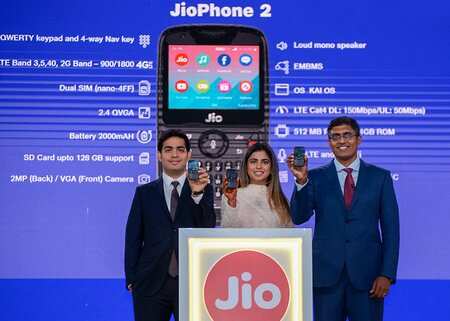 Jio's new IUC plans

New IUC plans have been released by Jio for the convenience of customers. In which IUC vouchers of Rs 10 to Rs 100 have been made available to customers. In which you will get 124 minutes for Rs 10, 249 minutes for Rs 20, 656 minutes for Rs 50, 1,362 minutes for Rs 100. Which Jio customers can use to make calls on other networks.

In this way, you can make free calls to other network numbers.

If you do not want to recharge for making calls on other networks in Jio, today you are going to tell about such a unique way. Using which you will be able to make free calls to any other network number. So let's tell you about this method-

You can call any number of other networks using Whatsapp- social messaging app WhatsApp. You do not have to pay any calling fee for this.

Viber - Viber app in India is known for VoIP calls. Through this social messaging app, you will be able to make free calls to any number. So you do not have to pay any fee.

Telegram- You can use the Indian messaging app Telegram to call another number. It has also been made available in the desktop version.

Facetime- If you are an iPhone user, the FaceTime app provides you with the facility of VoIP calling. This app also has a feature through which you can send calls from one phone to another.

Rajasthan Tourism App - Welcomes to the land of Sun, Sand and adventures