Rajasthan Tourism App - Welcomes to the land of Sun, Sand and adventures
Dress plays an important role in any sport.

If something is important to the players then it is their dress. They feel proud of wearing it. It has been generally observed that the player is not much inclined to break his game material, but for him, the dress is very important and memorable.

While leaving the game, many players have already said that the feeling they felt while wearing this dress will never come again. However, glamour has increased along with modernity in sports. Now there are some games in which it will be difficult for you to understand whether the dress is worn for the game or the game is being played for the dress.

Let's look at the sexy dress of some such sports, by which you will start watching the game.

Lingerie Football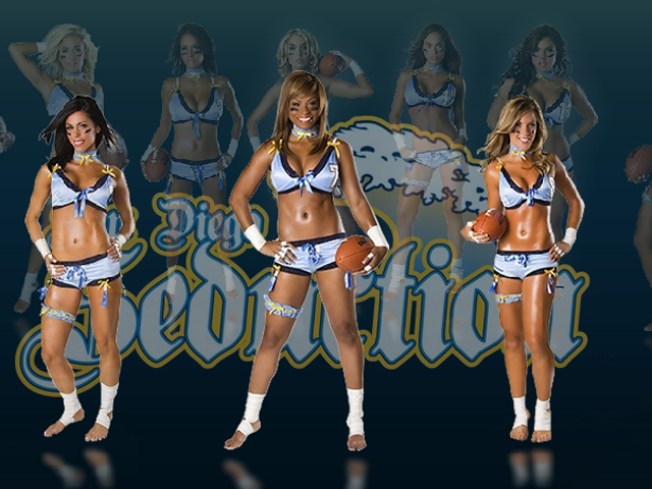 The Lingerie Football League (LFL) started in 2009. Women play NFL football in Longri i.e. run with a ball in their hands like Rugby. The game attracted a large audience. The dress is considered the speciality of this game. When women run in the field wearing lingerie, the fans can't stop themselves from seeing it. In this game of America, there are seven players on each team. It is played similar to indoor football. Besides the dress (uniform) players also wear pads on shoulder, elbow and knee pads. The player also wears a helmet similar to ice hockey. The match begins with a kickoff in a 50-yard field. A team has to down one out of every fourth down. The team gets points after a touchdown.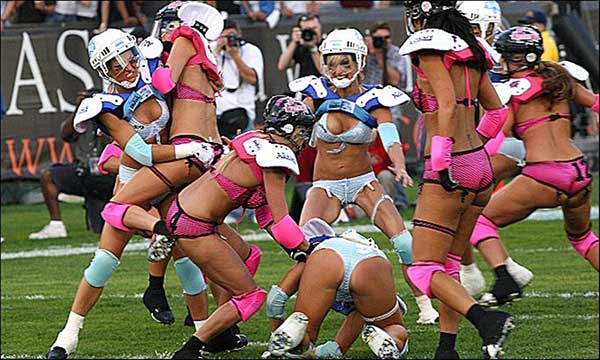 Beach volleyball
Volleyball arises between two teams on a sand court. It has also been included in the Olympics since 1996. Like indoor volleyball, the biggest challenge is to drop the ball in the opponent's court. It is also served. Players cannot wear shoes in this game. Only two women players are members of a team. Most matches are of three sets while some matches are also played of five sets. The height of the beach volleyball net for women is 2.24 meters. Women wear bra and panty. Women also have to play on hot sand which is a challenge for them but a source of entertainment for the audience.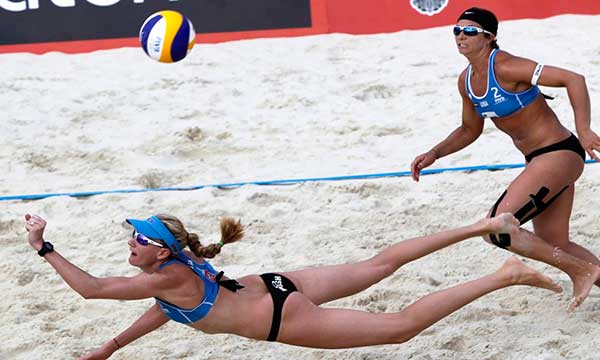 Surfing
Surfing is a way for women to show their beauty and the ability to play with danger. There is a danger of being killed in surfing as it has to be done in the middle of the water. The player has a slide, which she has to climb and overcome with big waves of water. It is also a lot of fun to do it. Surfing is also an international level competition. Points have to be earned in this. The most dangerous thing is that you may have to fight in front of a shark in the middle of the water. Many research has also revealed that women are quite crazy about this game. To admire the beauty of women, many fans are present there.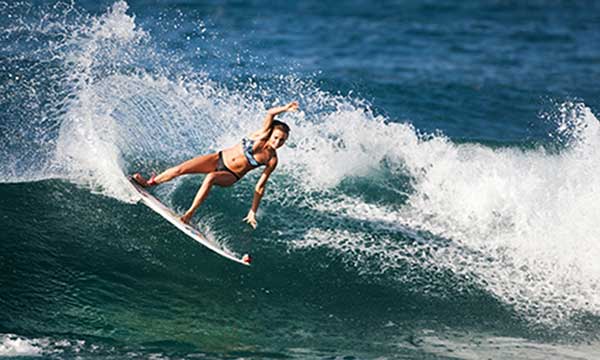 Tennis

Everyone is aware of the popularity of this game. Tennis game is played in singles or doubles. Tennis leagues are also becoming very popular now. If we talk about the dress of this game, it is natural to remember the name of the celebrity of the game, Maria Sharapova. In tennis, women's dress is very short. Women have to wear a dress which is high up to the thighs and they also wear slacks This style of women is very popular among men. Many tennis players are so beautiful that fans on the court get a double bonus by watching the match. It has been mentioned in the media reports that the tickets for women's matches are sold more due to their beauty than sports.
Rajasthan Tourism App - Welcomes to the land of Sun, Sand and adventures