Rajasthan Tourism App - Welcomes to the land of Sun, Sand and adventures
MSK Prasad, the head of the Indian selection committee, spoke openly about his relationship with captain Virat Kohli and Mahendra Singh Dhoni.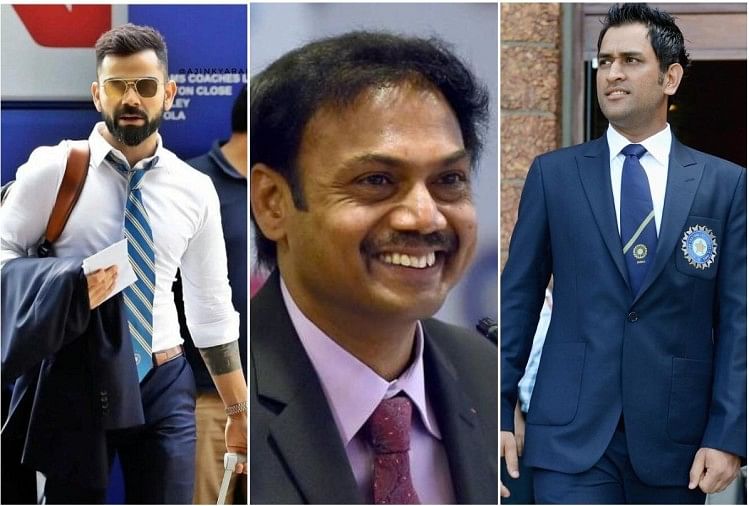 Prasad once again said Dhoni's retirement

MSK Prasad has already clarified about Dhoni's retirement that the panel is now thinking about the future and to give more opportunities to young players like Rishabh Pant keeping in mind the T20 World Cup to be held in Australia next year. Aware of his intentions At the same time, Ravi Shastri, former Indian captain Mahendra Singh Dhoni can decide his future after the next IPL.
Already passed through great stress

I have been a management student and at Andhra Cricket Association (where he was the director of cricket), I have dealt with a lot of big issues. We started the Andhra Association from zero and when Anurag Thakur came to Andhra in 2015, he called Andhra the 'Adarsh ​​Cricket Association'.
Speaking on the relationship with Virat and Dhoni said-

Regarding his relationship with Dhoni and Virat, Prasad said that during his tenure I have been seeking advice from him constantly. My best relationship with both continues to this day. It doesn't matter to us that people write anything about us. MSK said that I still talk to both of them and also know that Dhoni and Virat respect me very much.

Rajasthan Tourism App - Welcomes to the land of Sun, Sand and adventures