Rajasthan Tourism App - Welcomes to the land of Sun, Sand and adventures
Sunny Deol, who is known as an action hero in Bollywood, His birthday falls on 19 October. Sunny's father and actor Dharmendra was a superstar of the 70s and he also carried on the tradition. Sunny started her career with the 1983 film 'Betab'. The film was a super-duper hit at the box office. After this, Sunny Deol never looked back.

Sunny Deol is known for making out-of-the-box films, although some of his previous films have been a frequent flop, including 'Poster Boys', 'Yamla Pagla Deewana Phir Se' and 'Ghayal Once Again'. Sunny has been active in the film industry for the last 4 decades. Sunny Deol has created a princely state worth crores of rupees due to his work. This year Sunny Deol won the Lok Sabha election from Gurdaspur on a BJP ticket.

Sunny Deol also gave details of his assets before fighting Elections. According to the nomination filed in the Election Commission, Sunny Deol has assets worth Rs 87.18 crore. His real name is not Sunny Deol but Ajay Singh Deol. According to the nomination, he has a debt of about Rs 51.79 crore. His total movable and immovable assets are Rs 60.46 crore and Rs 21 crore respectively. Talk about Sunny Deol's total income, his total income was Rs 63.82 lakh in the year 2017-18, Rs 96.29 lakh in 2016-17 and Rs 2.25 crore in 2015-16.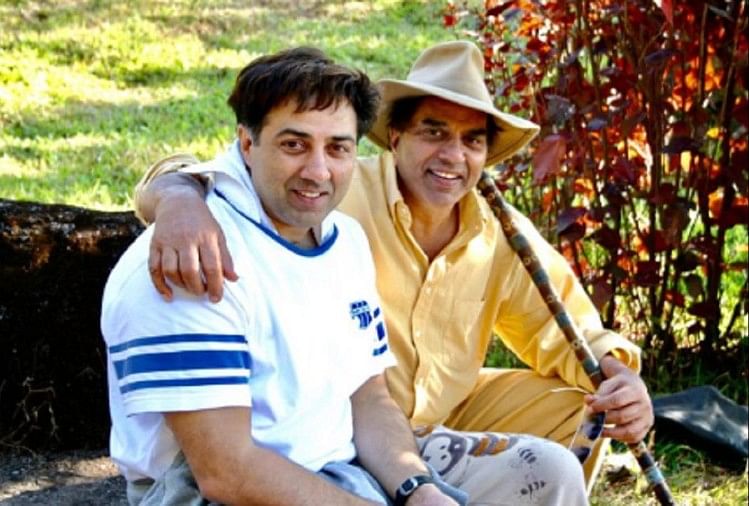 Assuming nomination, Sunny Deol has Rs 26 lakh and wife has Rs 16 lakh in cash. In movable property, Deol had given information of Rs 9.36 lakh and Rs 1.43 crore respectively. Apart from this, Sunny Deol has also given information about his vehicles and the gold ornaments that he has with his wife. His wife has gold jewellery worth 1.56 crore rupees. Significantly, Sunny Deol was accompanied by brother and actor Bobby Deol during the nomination.

Talking about Sunny Deol's property, he has a wonderful bungalow in Juhu area of ​​Mumbai. Apart from this, Sunny has an ancestral home and several bigha farms in Punjab. They also have a great home in the UK. Sunny has also shot a few films in her UK home. Sunny also owns several luxury cars. These include luxury cars such as Audi A8 and Range Rover in addition to Porsche. Whenever Sunny goes to shooting or an event, he is often seen driving a Porsche car.

Rajasthan Tourism App - Welcomes to the land of Sun, Sand and adventures