Rajasthan Tourism App - Welcomes to the land of Sun, Sand and adventures
Who does not know the father of the nation, Mahatma Gandhi? He was strongly against untouchability, he wanted a society in which all people should get equal status because all of them were created by one God. Everyone has the right to remain equal. But today we will talk about the time when on the matter of untouchability with the Dalits, Gandhi had asked to divorce his wife Kasturba.

This is the time when Gandhiji was going to Champaran and landed at Bankipur station which was Patna's old name, some people took him to Rajendra Prasad's house. At that time, Rajendra Prasad was not at home and the servants present there did not recognize Gandhi, so he was placed in an outside room because they do not know what religion or cast does Gandhi is from. Gandhi was very upset by this behaviour.

Later, when Gandhi built his ashram near Ahmedabad, a man came to him with a letter from Thakkar Bapa. In that letter, Thakkar Bapa wrote, "You say that all people are equal and if they follow the rules of the ashram, they will be given a place to stay in the ashram." So I am sending a man to live in your ashram. He is a Dalit and you have to consider keeping him in the ashram. ''

Gandhi could not refuse Thakkar Bapa. One reason not to refuse was that this was the first phase of Gandhi's experiment and Gandhi wanted to see what he got. Those who came to live in the ashram were named Duda Bhai and together with his wife Dani Ben and a small child, all three were given a place in the ashram by Gandhi and there was an uproar in Ahmedabad.

Those who used to donate to the Savarna Ashram stopped giving donations. The ashram was close to closing. People around started abusing and killing Duda Bhai. But Gandhi did not budge from his decision.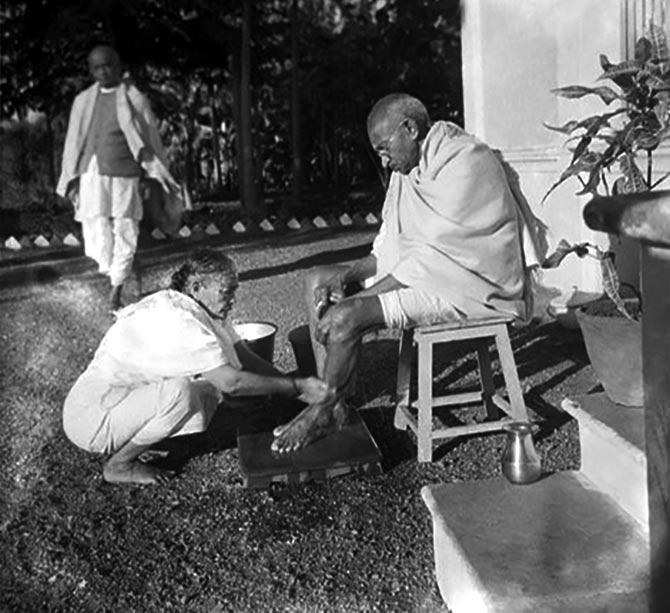 When Gandhi came to know that Kasturba had become the centre of the other women of the ashram unknowingly and opposed to keeping Duda Bhai in the ashram, he said that it would not happen. On this, Gandhiji told Kasturba in a loud voice that he would not change his decision.

He even told Kasturba that if she wants, she can take her path. It will not be considered a quarrel but now both of them cannot live together. This will be their divorce.

Rajasthan Tourism App - Welcomes to the land of Sun, Sand and adventures