Rajasthan Tourism App - Welcomes to the land of Sun, Sand and adventures
Imran Khan's big statement in POK

Addressing a public meeting in Muzaffarabad, the PoK capital, Imran Khan said in a big statement that, "The Kashmir issue has been internationalized. Even in the EU and UK Parliament, the matter has been discussed. "Next week I am going to address the United Nations and I will not disappoint the people of Kashmir. I will stand up for their rights as it is. Take someone will not. "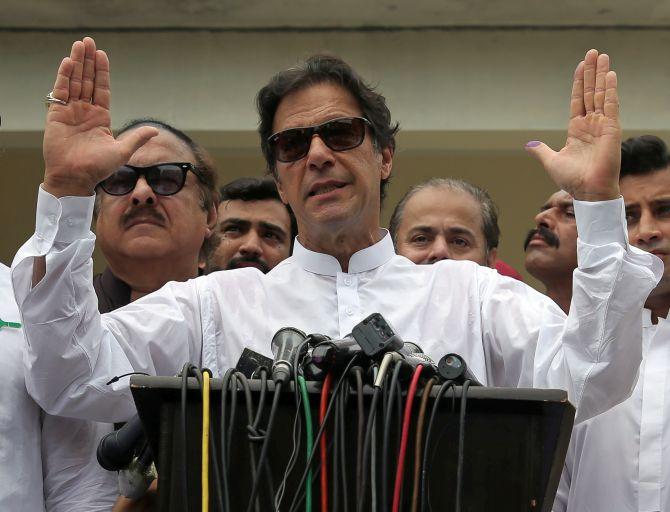 "I want to warn India that extremism will rise as the people in Kashmir will stand up against oppression. When people are fed up, then they decide that it is better to die than being subjected to disgrace," he said.

"Even if I am subjected to this kind of treatment, I will fight against it as death is better than an insult," Khan said.
He warned that Pakistan will respond to any kind of attack by India.

"If India throws a brick, we will respond with a stone," he said.

Continuing with his tirade against India over the Kashmir issue, Khan called the Bharatiya Janata Party-led government "fascist" and "supremacist", alleging that it poses a threat to Pakistan as well as to the minorities in India.
Expressing solidarity with the people of Kashmir, he said: "Mark my words, we will give a befitting response. We are a nation that will fight until the last breath".
If India throws a brick, then we…

Imran Khan further said, "India's move will promote extremism in Kashmir. Pakistan will give a full response to any attack on India. If India throws a brick, we will answer it with stone."I want to give a message to Modi... You will never succeed despite oppression because Kashmiris are not afraid of death. So you cannot defeat them, no matter what you do," he said.
Rajasthan Tourism App - Welcomes to the land of Sun, Sand and adventures