Rajasthan Tourism App - Welcomes to the land of Sun, Sand and adventures
Pakistani singer Rabi Pirzada has decided to leave the entertainment industry amid controversy over her controversial video. She wrote on Twitter, "I am Rabi Pirzada. I have decided to distance myself from the entertainment world. May Allah forgive my sins and soften the hearts of others towards me." The singer has also confirmed her decision to leave the entertainment industry while speaking to The Express Tribune.

Last week, a private video of Rabi went viral on social media, in which she was seen dancing in a topless state. After this, she was severely criticized in Pakistan and at the same time, she was also trolled by people. For this reason, her name started trending on Twitter in Pakistan on Friday. It was only after this dispute that Pirzada decided to quit showbiz.

Pakistani pop singer Peerzada had threatened Prime Minister Narendra Modi with a suicide attack a few days ago over the Kashmir issue. During that time she posted a picture on Twitter, in which he was seen wearing a suicide jacket. In the caption, she wrote, "HashTag Modi Hitler this is all I want. HashTag Kashmir's daughter."( "हैश टैग मोदी हिटलर मैं बस यह चाहती हूं। हैश टैग कश्मीर की बेटी।")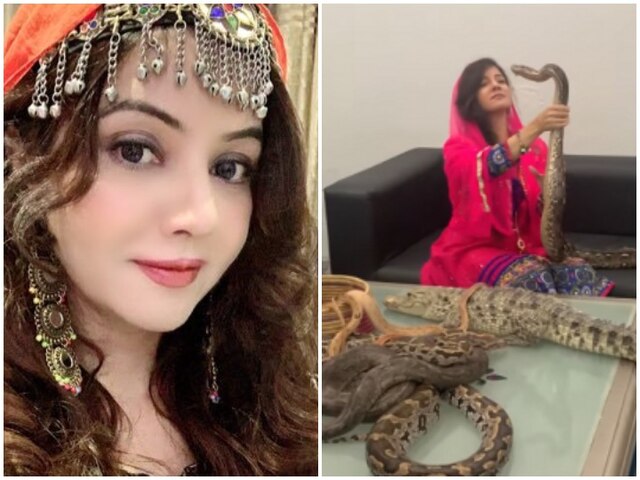 Last month itself, Pirzada posted a 15-second clip of herself on Twitter with some snakes and crocodiles, in which she threatened to leave them over Prime Minister Modi over Kashmir.

Subsequently, the Department of Wildlife Protection and Parks of Pakistan Punjab Province initiated action against Pirzada for violating the Wildlife Act by keeping wild animals as pets and an arrest warrant was also issued against her by a Lahore court.

Rajasthan Tourism App - Welcomes to the land of Sun, Sand and adventures