Rajasthan Tourism App - Welcomes to the land of Sun, Sand and adventures
1. Mahatma Gandhi used to keep a fake set of teeth tied to his dhoti to eat. And only used them to eat his food.
2. Gandhiji used to wear pants and shirt before dhoti but since he came back from Madurai city of Tamil Nadu in India, he started wearing dhoti. Because people did not have clothes in Madurai, seeing the poverty there, they also abandoned his clothes forever.
3. Gandhiji's photo that you see on the notes is his real photo, a photographer took this picture of him in 1946.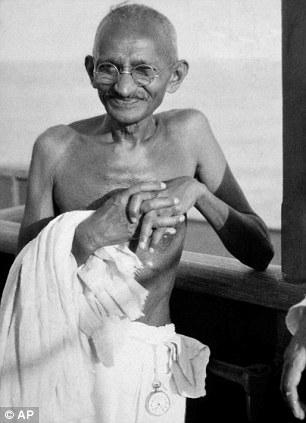 4. Mahatma Gandhi loved two things the most, one was always to write in good handwriting and the second massage, he loved to get massaged by others.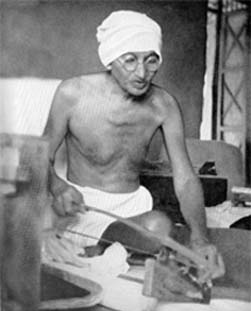 5. Mahatma Gandhi's eldest son Hiralal Gandhi had a habit of drinking alcohol. He did not like Gandhiji's ideas at all. After some time Hiralal converted to Islam. Due to which Gandhi ji was very sad.
6. It was probably a matter of coincidence that Gandhiji was born on Friday and India got independence on Friday and Gandhiji's death was also on Friday.
7. In London, when Gandhiji was studying in high school. Then he used to walk 12 to 16 kilometres. He said that this keeps the body healthy and does not cost any money. In 1930, at the age of 60, during the Dandi March Yatra, he travelled 344 km on foot.
8. Mahatma Gandhi loved to reach everywhere on time. He was so punctual that he was unhappy with the fact that shortly before his death on January 30, 1948, there was a delay of 10 minutes in his daily prayer meeting.
9. Mahatma Gandhi, President of the Congress Party formed in 1885, was formed only once. Then in 1939, Subhash Chandra Bose defeated Gandhi's candidate Pattabhi Sitaramaiya and himself became the President of the Congress. Where Gandhiji used to walk on the path of non-violence, in the changed circumstances, Subhash Chandra Bose wanted to walk on the path of war.
Rajasthan Tourism App - Welcomes to the land of Sun, Sand and adventures