Rajasthan Tourism App - Welcomes to the land of Sun, Sand and adventures
Salman Khan is Bollywood's biggest superstar, but now he has turned 53 years old, and as the age progresses the lead role opportunities can be over in the next few years for Salman Khan, and then Salman Khan will play supporting roles like Superstar Amitabh Bachchan. There are many such actors who can replace Salman Khan in the near future. Today, we will tell you about a similar actor, who has started competing with Salman Khan.


The name of this actor is Varun Dhawan, who has now become the big superstar of the Bollywood film industry. He made his debut in Bollywood with the film 'Student of the Year' released in 2012, and soon after his strong body, action in films and the best comedy, Varun Dhawan has made a big fan following.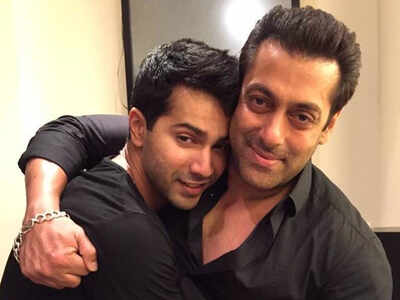 Since the year 2012, he has acted in almost 12 films in his career, and so far his nearly 4 films have crossed the 100 million mark in the box office, and so far only one movie 'Kalank' is the only has got flopped at the box office.
Varun Dhawan has become an actor who has got more fees in Bollywood form quite a while. For a film, Varun Dhawan now gets a fee of more than 20 Crores. According to website Time Now News, he has assets worth around 120 Crores, and his annual income is approximately 35 crores.
Rajasthan Tourism App - Welcomes to the land of Sun, Sand and adventures