Rajasthan Tourism App - Welcomes to the land of Sun, Sand and adventures
Everyone knows about Hrithik Roshan and Kangna Ranaut controversy. The first legal battle took place between the two and then both of them gave many statements against each other. After this, Kangana's sister also stood up against Hrithik in her support. Not only this, Kangana's sister had given a controversial statement against Alia, and now once again, on the target of Hrithik Roshan, Rangoli tweeted one after another.
loading...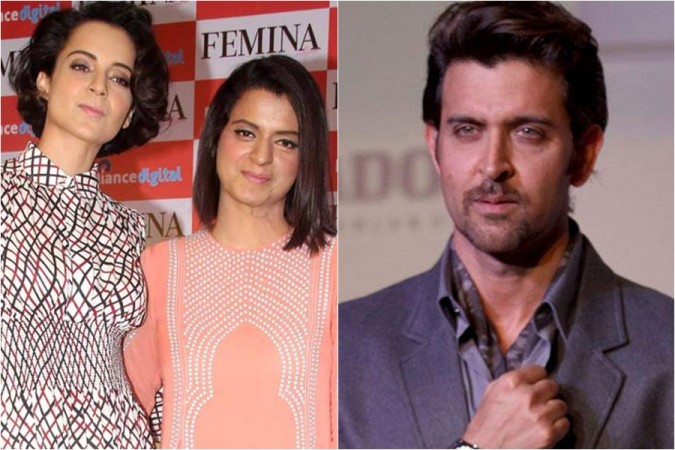 Actually, Ekta Kapoor's banner has decided to release Kangana's movie 'Mental Hai Kya' on the same day on which the Hrithik's "Super 30" is being released. Kangana's sister got upset about this and tweeted about Hrithik and Ekta on social media.
In response to Ekta's tweet, Kangana's sister Rangoli has tweeted one after another. In a tweet, she addressed Hrithik as "Jaadu". Not only this, in a tweet, she also tagged Hrithik. According to Rangoli's tweet, Kangana did not want to release her film "Mental hai kya" on 26 (July) but the producer Ekta did it.
Rangoli also accused Hrithik of using Kangna as a punching bag. Rangoli believes that he is doing all these tactics. However, there is no response on this from Hrithik side. Now the fact is that both films are going to be released on the same day unless any of the producers will decide to change the date of their film.
Rajasthan Tourism App - Welcomes to the land of Sun, Sand and adventures