Rajasthan Tourism App - Welcomes to the land of Sun, Sand and adventures
The producer of the film 'Housefull 4' starring Akshay Kumar has booked this train

To raise additional revenue, Indian Railways has now decided to book trains for advertising related activities. The first booking made under this was for the film 'Housefull 4' starring Akshay Kumar. The Indian Railway has tweeted that under the 'Promotion on Wheels' initiative special trains will be available for advertising activities, promotion and promotion of arts, culture, films, TV programs, sports etc. Under this decision, the first 'Promotion on Wheels' special train will be run for the promotion of the film 'Housefull 4'. Film artists and media representatives will travel on this train. This will also give revenue to the railways.

Booked the entire train for film promotion
Let us know that the producer of the film 'Housefull 4' starring Akshay Kumar has booked this train. The first special 'Promotion on Wheels' train operated by IRCTC and Western Railway along with the entire team of 'Housefull 4' will leave Mumbai Central on Wednesday and New Delhi Railway on Thursday. Station. The train has a total of 8 coaches.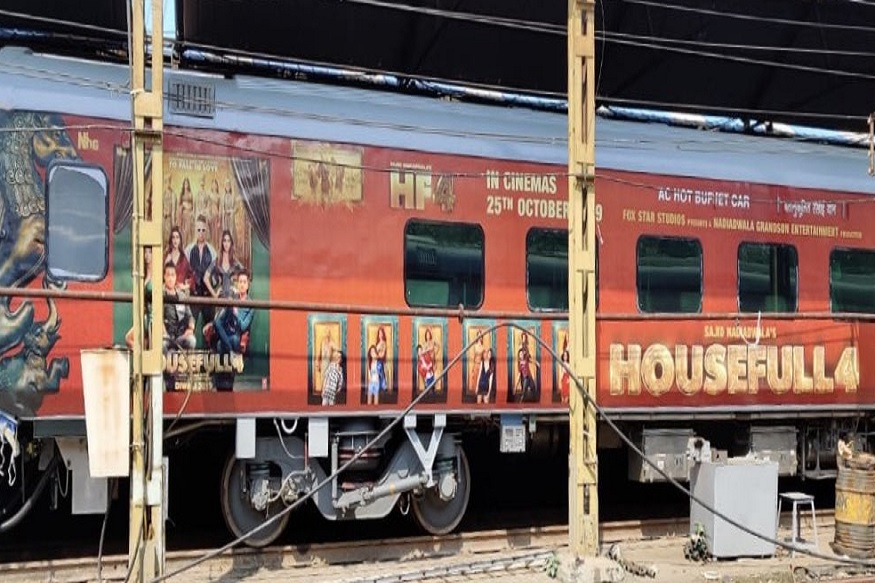 According to Western Railway, this train will reach New Delhi railway station passing through places like Surat, Vadodara and Kota. In a statement issued by Indian Railways, it has been said that as a part of this initiative, railways are contacting several production houses, whose new films are coming. Indian Railways has offered the use of FTR (full tariff rates) trains to producers and directors associated with film and TV. IRCTC is now responsible for the operation of all such trains.
Akshay Kumar Abhineet Multistarrer comedy film 'Housefull 4' is eagerly waiting in theatres of the country. Akshay Kumar recently shared information related to this film on social media. He has recently shared information about a song from the film 'Housefull 4' on his Instagram and Twitter account.
Rajasthan Tourism App - Welcomes to the land of Sun, Sand and adventures