Rajasthan Tourism App - Welcomes to the land of Sun, Sand and adventures
loading...
Special things
An American judge recommended a ban on the sale of Mahindra Roxor

Mahindra launched Roxer in US market in 2018
Mahindra and Mahindra will no longer sell the famous Roxor SUV of its off-roading. A US International Trade Commission (ITC) judge recommended a boycott order to prohibit the import of Roxor's kits into the US and the sale of already imported kits. According to information from Mahindra & Mahindra, the judge said that Roxer had violated the Fiat Chrysler Automobile (FCA) Jeep 'Trade Dress'. Mahindra launched Roxer in the US market in March 2018.
Roxor resembles Willis Jeep
The Indian auto company said the FCA has filed a lawsuit in Eastern District Court of Michigan to permanently ban the manufacture and sale of the Roxor. At the same time, the profits earned from the sale of Roxor have also been sought. Mahindra & Mahindra said that if the decision in favour of FCA comes, its subsidiary Mahindra Automotive will not be able to sell North America Roxer in the US market. One of its spokespersons said that the FCA had never defined a 'jeep trade dress' until the matter came to light. It is believed that the sale of Roxor will stop on 12 March 2020.
Gave 60 days
Also, the opinion of the Administrative Law Judge (ALJ) is ultimately just a recommendation and we have asked the ITC to review it, giving 60 days for it. Fiat Chrysler filed a case with ITC on August 1, 2018. Fiat objected to three reasons. Fiat said that the shape and vertical edges of the body of the Roxer resemble the Willis Jeep and that its rear is also similar. Mahindra also introduced a new design of the Roxor at the recent 2019 SEMA Motor Show, which changed the design of its grille and was fitted with the Mahindra logo.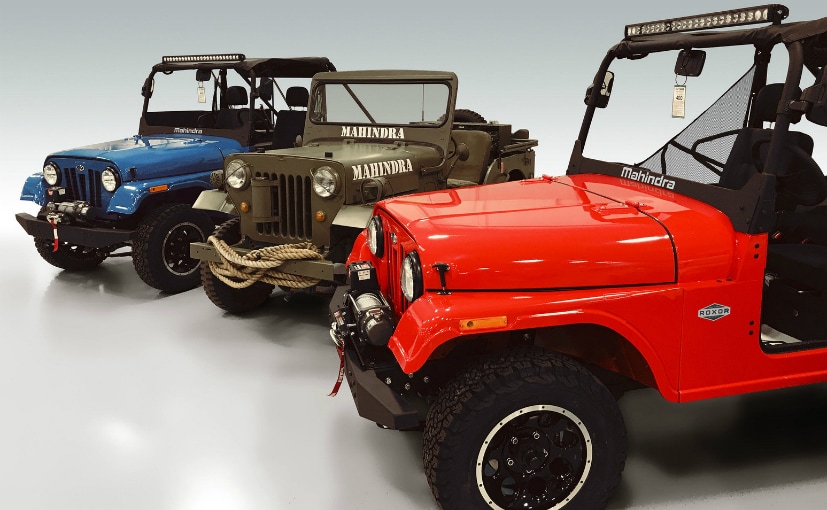 Mahindra also make Willis jeep
The Willis Jeep that arrived during World War II is no longer made. Indeed, in the Second World War, Willis used to make jeeps for the US Army. In 1947, Mahindra also started production in India. In 1953, Kaiser Motors bought the Willis Company and in 1970, American Motors Corporation bought Kaiser. Chrysler purchased the Jeep brand from American Motors Corporation in 1987. Chrysler applied for bankruptcy in the US in 2009 due to poor economic conditions. Fiat then acquired it in January 2014.
Rajasthan Tourism App - Welcomes to the land of Sun, Sand and adventures